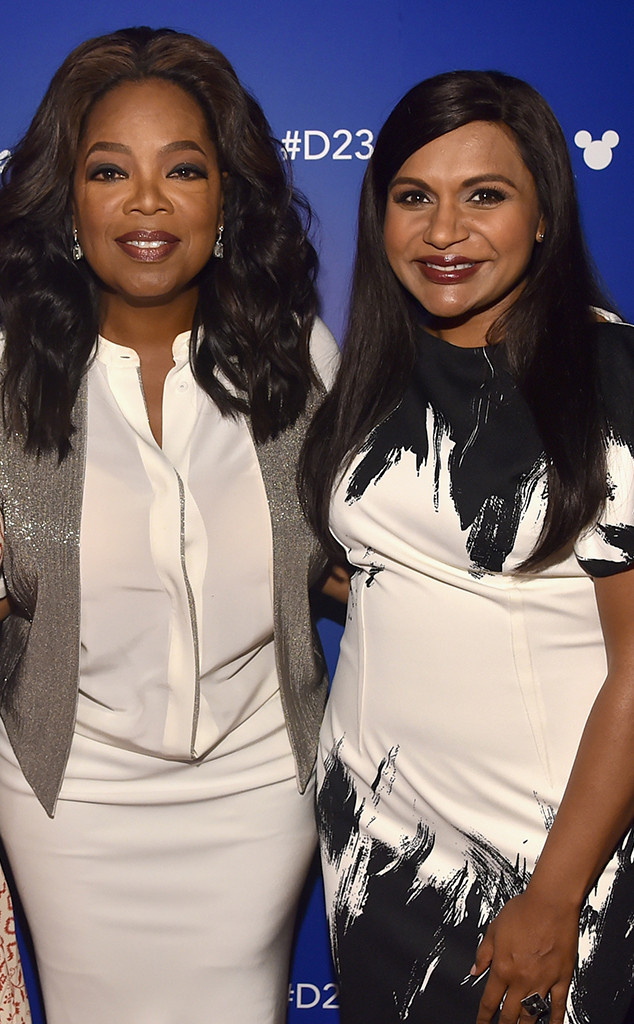 Alberto E. Rodriguez/Getty Images
Oprah Winfrey is known for her grand gestures (just ask those audience members who received a free car). So, it should come as no surprise that the talk-show queen wanted to give her co-star Mindy Kaling a baby gift so extravagant it had to be delivered via U-Haul.
According to USA Today, Winfrey's assistant asked if she could drop off a present for Kaling's baby girl Katherine. Touched by the gesture, the new mom agreed. But when Kaling's assistant said two men in a U-Haul would be stopping by, Kaling knew she wasn't getting the simple bouquet she had originally envisioned.
"All you want in life is to hear that two men in a U-Haul truck are coming to your house because Oprah sent them," Kaling told the media outlet. "I was supposed to go to work that day [but I was like,] 'I gotta be here.'"