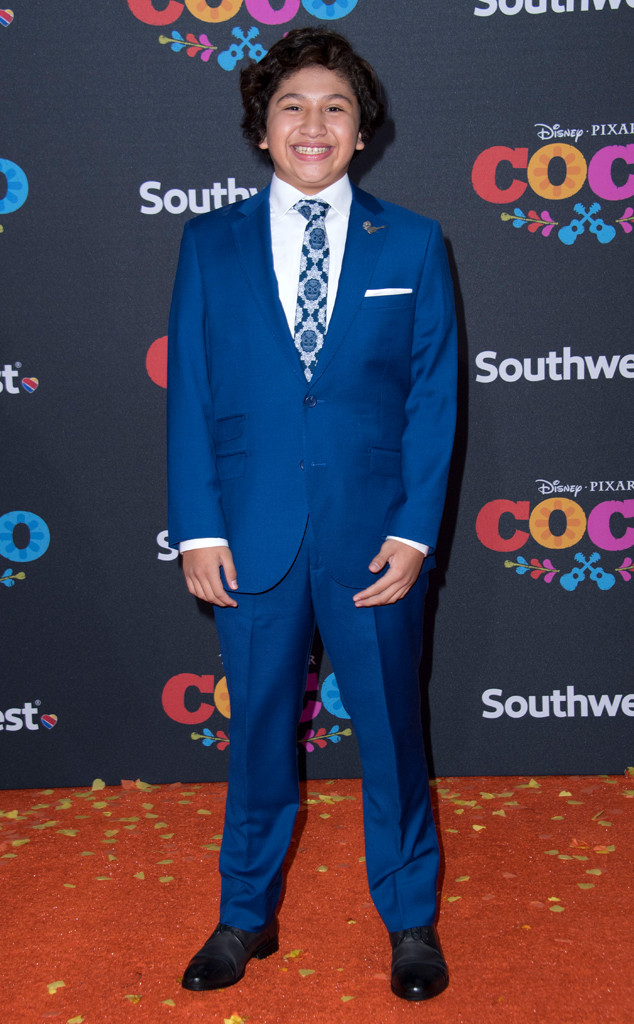 VALERIE MACON/AFP/Getty Images
Coco broke records in every way, and we have a feeling it isn't done making history.
We recently chatted with Anthony Gonzalez about the film's success, what his friend's think and what he learned while working with Coco's powerhouse cast.
Despite his family's generations-old ban on music, 12-year-old Miguel (Gonzalez) dreams of becoming a musician like his idol, Ernesto de la Cruz (Bratt). After being dissuaded by his grandmother, Miguel strums his ancestor's guitar and winds up in the mystical and colorful Land of the Dead. Along the way, he encounters a trickster, Hector (García Bernal). Together, they set off on an extraordinary journey to unlock the real story behind Miguel's family history.
Lee Unkrich directed the film, which premiered in November 2017 and features the voices of Alfonso Arau, Benjamin Bratt, Jaime Camil, Sofía Espinosa, Gael García Bernal, Anthony Gonzalez, Selene Luna, Ana Ofelia Murguia, Edward James Olmos, Alanna Ubach and Renée Victor.