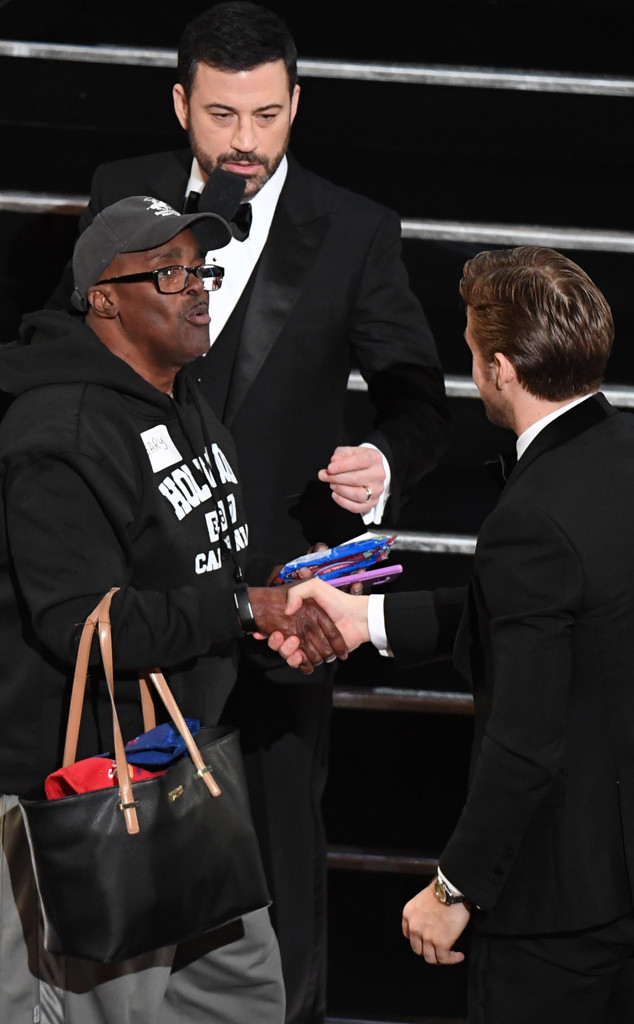 MARK RALSTON/AFP/Getty Images
Remember "Gary from Chicago"? He had stolen the show at the 2017 Oscars, that is until the Best Picture mix-up made almost everyone forget the previous three hours...
But thanks to The Hollywood Reporter, we finally know how the rest of Gary's year as a viral sensation panned out. Here's a quick refresher: Gary and a group of similarly unsuspecting vacationers were on a Hollywood tour when Jimmy Kimmelbrought them out onstage. Gary and his fiancé Vicki didn't hesitate to snap selfies with A-listers like Ryan Gosling, Nicole Kidman, plus Denzel Washington even officiated their impromptu wedding ceremony!
Unfortunately for Gary, his sudden celebrity status came with a price. As he explained to THR, "It was great for my family and friends to see me on the Oscars. But two days later, [the media] tried to make it something ugly."