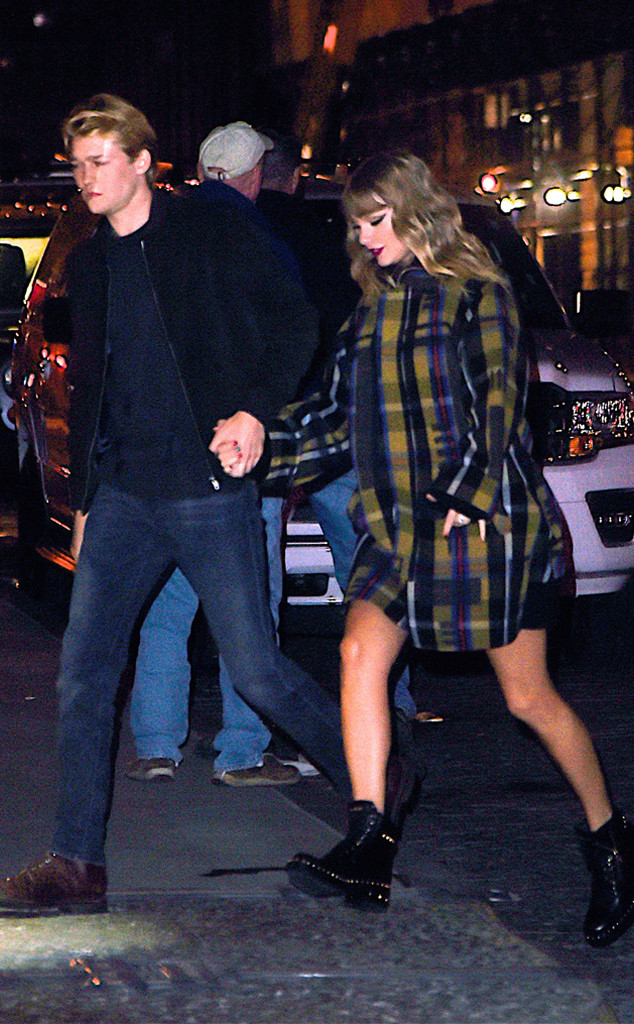 Gachie / NPEx / Splash News
Despite rarely being spotted together in public, Taylor Swift and Joe Alwyn are still going strong.
But how is it that the world's most famous singer has almost entirely managed to keep her relationship out of the spotlight with the British actor, who lives in London? With a lot of work and a lot of extra measures to keep the details of their high-profile romance quiet—that's how!
While the public may seldom get hints or glimpses of the two together (they were seen at Z100's iHeartRadio Jingle Ball concert in December), you can bet the pair have seen more of each other than fans know about, a source tells E! News.
"Taylor has been in the UK a LOT more than people know," an insider says. "She has the entire routine down pat now."
The source explains that in order to keep the media off her trail during visits across the pond, the under-the-radar American flies in via private jet or a private airfield and then she's driven straight to north London, where Joe lives, in a fairly nondescript blacked-out car."