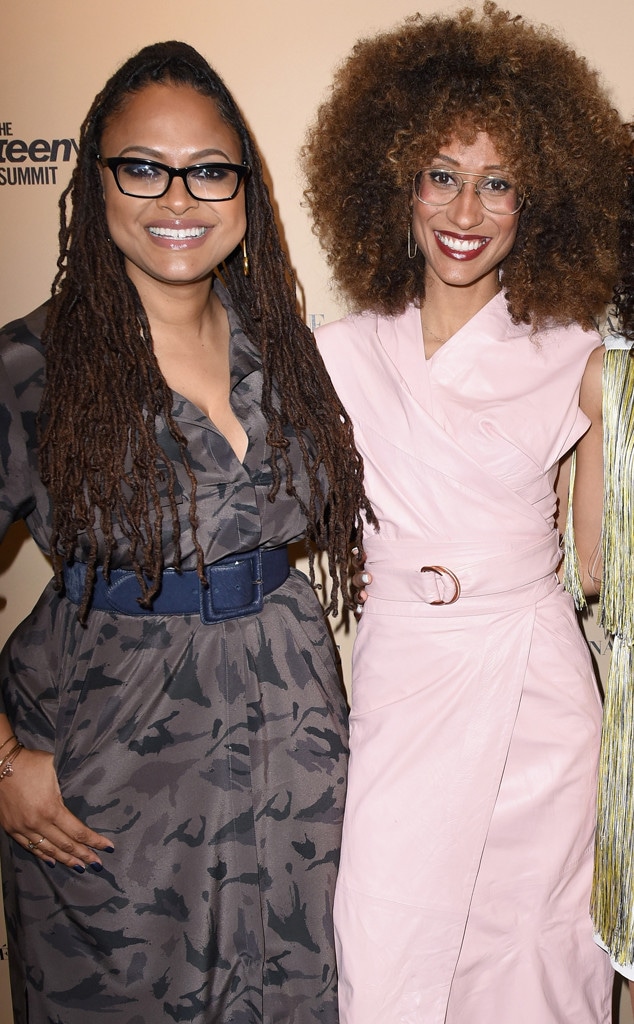 Vivien Killilea/Getty Images for Teen Vogue
Three cheers for Ava DuVernay and Elaine Welteroth!
The Ms. Foundation for Women announced Wednesday morning that it will be honoring DuVernay, the director of A Wrinkle in Time, and Welteroth, Teen Vogue's former editor-in-chief, at the 30th Annual Gloria Awards: A Salute to Women of Vision, in New York City May 3.
"We are thrilled to announce the honorees for the 30th Annual Gloria Awards. Women of color are essential to our mission to advance equity and justice for all," said Teresa C. Younger, who has served as president and CEO of the Ms. Foundation for Women since 2014. "It is fitting that this year's honorees are a group of brilliant black women whose innovation, leadership, and courage have moved this country closer to a just and inclusive democracy for all genders."
"Ms. DuVernay is an outspoken advocate whose work showcases strong, positive and complex characters of color, and has pushed some of our most difficult political conversations into the forefront," she added. "As Condé Nast's youngest-ever editor-in-chief, Ms. Welteroth brought informative, compelling and inclusive content to women and girls around the country, and amplified the intersection of race and gender in order to advance the conversation of equity."
The Gloria Awards were named for Gloria Steinem, one of its founding members. DuVernay will receive the Woman of Vision Award, "honoring feminist leaders who create positive change," while Welteroth will get the Marie C. Wilson Award, celebrating "young, trailblazing feminists."
Since 1973, the Ms. Foundation for Women has invested over $65 million to build grassroots movements fighting for gender equity for women, particularly women of color, around the U.S. This year's event will also honor three leaders from grantee-partner organizations, all of whom have advanced the women's movement in "unparalleled" fashion: Shannan Reaze of Atlanta Jobs With Justice; Monica Simpson of SisterSong; and Joanne Smith of Girls for Gender Equity.