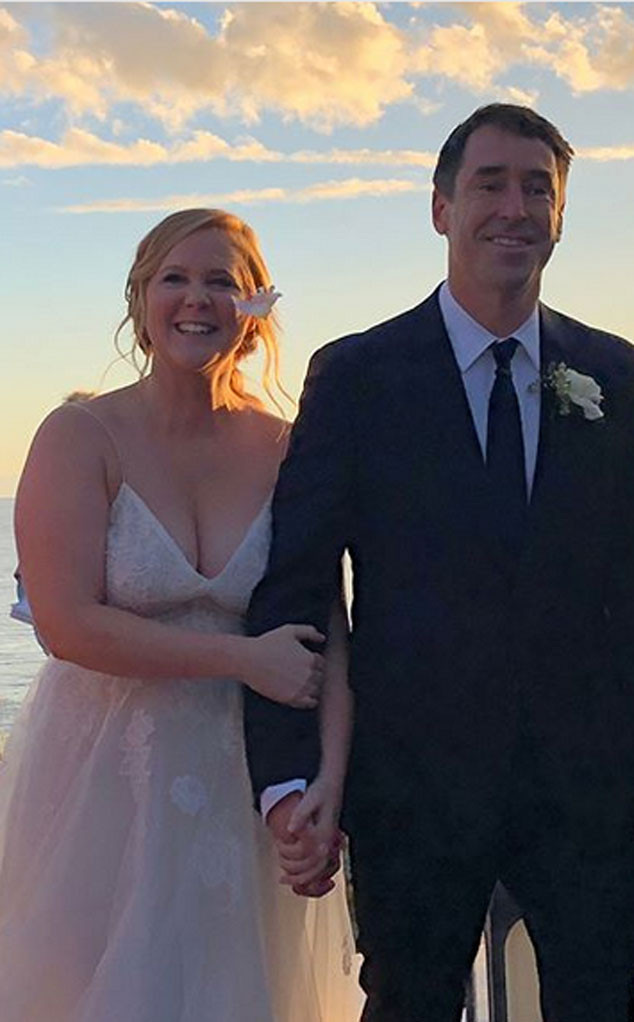 Instagram
Amy Schumer is one happy, married lady!
During a podcast interview with pal Nikki Glaser on her SiriusXM show, You Up with Nikki Glaser, the 36-year-old actress shared details about married life with her new husband, chef Chris Fischer.
"It feels f--king good!" she said of being a Mrs.
The couple, who wed in a private ceremony in Malibu on Feb. 13, are still in the honeymoon phase of wedded bliss.
"I'm a wife as hell. But it's still like, a novelty," Schumer revealed. "Somebody went to sit next to [Chris] and he's like, 'My wife is sitting here,' and then I got back and he was excited to tell me that he said that. I just have been really overusing it to a degree that's insane. Like, when it's completely uncalled for."