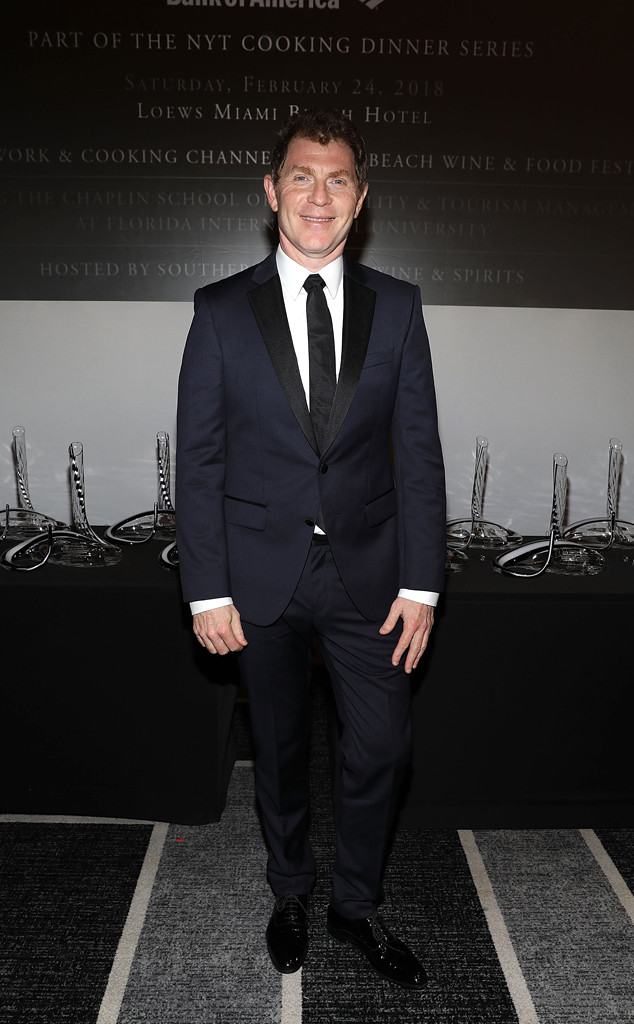 Aaron Davidson/Getty Images for Palms Casino Resort
Bobby Flay can cook up some good recipes and maybe even some TV drama.
Last fall, reports surfaced claiming the Food Network fan-favorite quit Iron Chef Showdown in the middle of filming.
While Bobby assured viewers at the time that it was all just some "confusion," fans are getting some more insight into what really happened during a taping.
While speaking at the South Beach Wine & Food Festival this past weekend, Bobby revealed that during the final competition of the summer, he removed his chef's coat 20 minutes into filming to reveal a shirt that read: "This is my last Iron Chef battle ever."
"I wanted everyone to know that this is my last Iron Chef battle and my objective, though it was probably not the best idea, was that that's what would be filmed," he shared during an "In Conversation" discussion moderated by Michael Symon (via People). "When the camera's on you, that's what the viewer would see. So I did it."