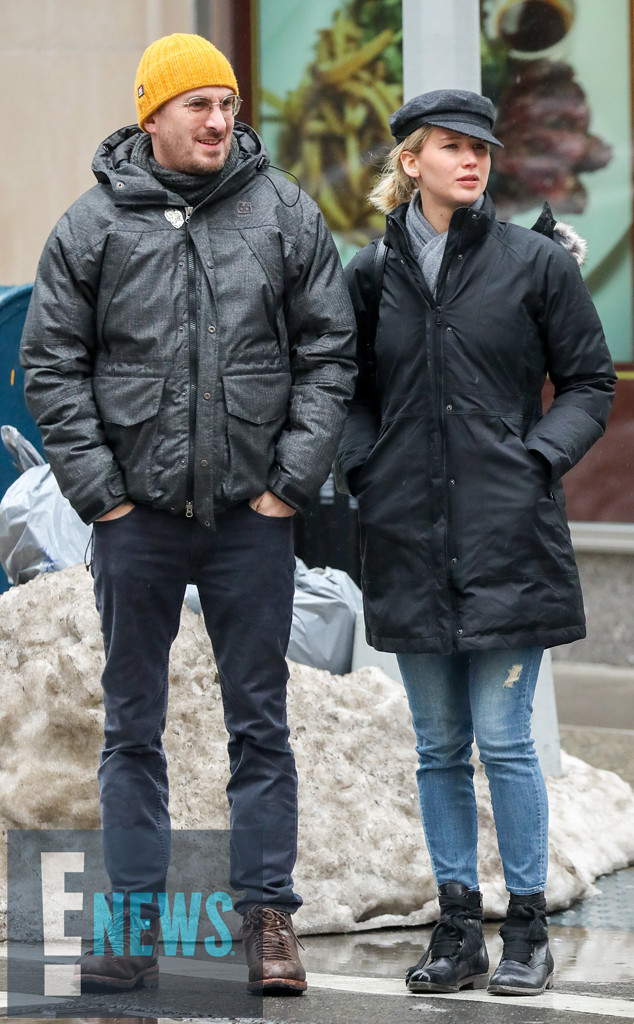 Felipe Ramales / Splash News
Jennifer Lawrence still loves her ex, Darren Aronofsky.
During a podcast interview with comedian Marc Maron, the 27-year-old actress revealed that she first fell for the 49-year-old filmmaker, whom she split with back in November, while he was pitching her for the movie, Mother.
"He flew in, pitched me, left," Lawrence shared of their initial meeting. "The whole thing was probably an hour and a half, and then I was like, he's hot."
She continued, "I remember I was holding my dog and I shut the door and when the door shut I went, 'Pippy that's called sexual tension.' He played hard to get for like nine months, maybe longer, which just killed me."