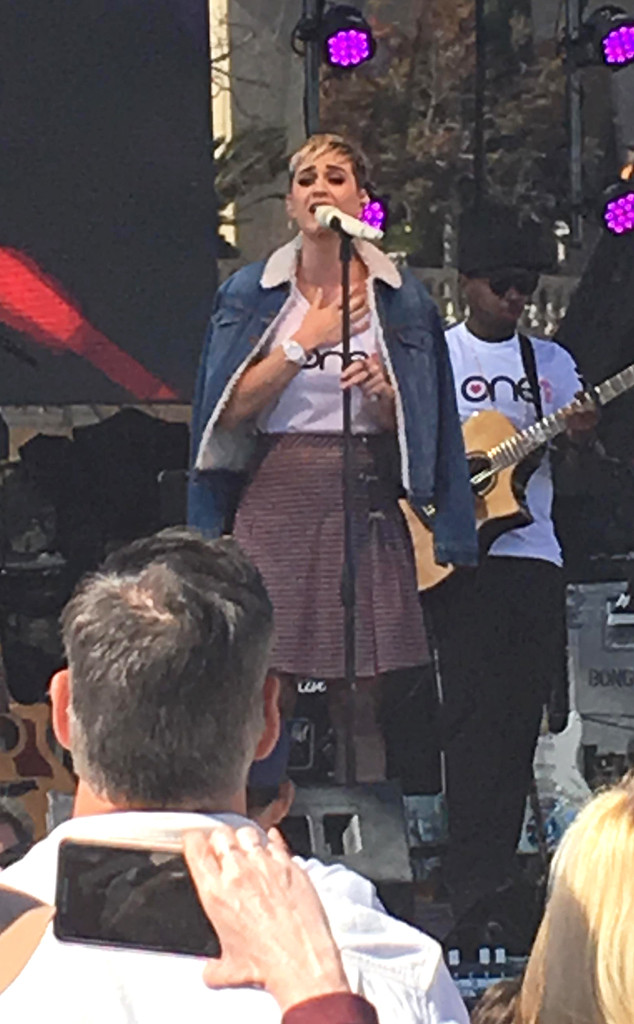 MEGA
Katy Perry surprised the survivors and first responders of the Montecito mudslides with a performance over the weekend during the One 805 Kick Ash Bash in Summerland, Calif.
The singer's actions helped to raise nearly $2 million, which will benefit the community that was devastated by both the Thomas Fire and the mudslides that followed in the days after.
Perry performed three songs at the charity concert and dedicated her song, "Firework," to Lauren Cantin, who was rescued from her home after it had become engulfed by debris flow. The 14-year-old and her mother are among the dozens who lost their homes in the hillside community. Her father is one of the 21 individuals who perished in the natural disaster.