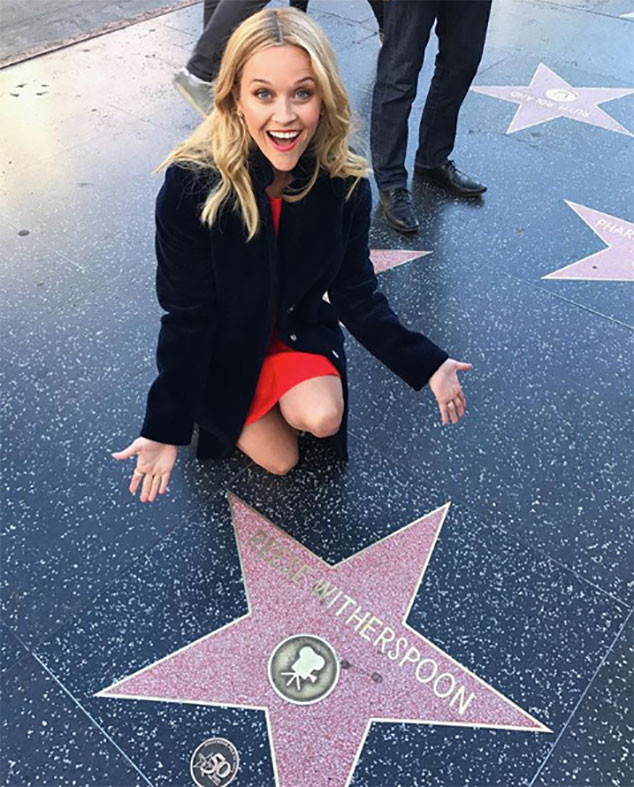 Instagram
Hey, even Hollywood Walk of Fame stars need a few words of encouragement!
Reese Witherspoon paid a visit to a dear friend on Sunday. "I'm running a little bit late for work today, but it's really important—I heard my friend is really close by, so I wanna go meet her really quick and I want you guys to meet her, too," the Oscar winner teased fans on Instagram.
That friend turned out to be her beloved star on the Hollywood Walk of Fame, which she understandably took great pride—and care—in. So much care, in fact, that Witherspoon wasted no time kneeling down to give the star a quick cleaning.
"Now you're looking good, girl! That's right and don't you let people walk all over you," she mock scolded the star as she wiped it down. "I know you're on the street, but don't you do that. You're a queen."