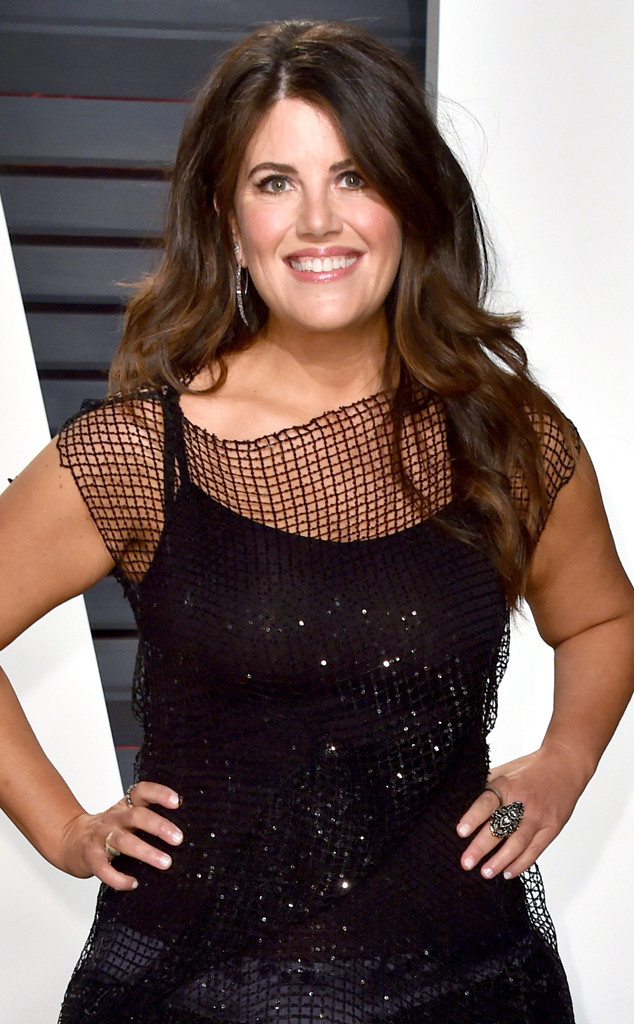 Alberto E. Rodriguez/WireImage
Monica Lewinsky does not feel alone any more...
The infamous former White House intern-turned-activist has penned a personal essay for Vanity Fair on the 20th anniversary of Kenneth Starr's investigation into former President Bill Clinton.
From 1995-1997, Lewinsky was involved in a sexual relationship with the President of the United States, 27 years her senior, when she was just 22 years old. The former intern subsequently found herself at the epicenter of a political and sex scandal in 1998—and today, she's got a lot to say about taking down men in power.
In the piece, Lewinsky, now 44, looks back on the affair with Clinton, whom she has been vocal about condemning in recent years, and the aftermath. She explores and ponders how the revolutionary #MeToo Movement has helped her get over her "trauma" of her past and not feel quite so alone.
In the essay, she writes, "As I find myself reflecting on what happened, I've also come to understand how my trauma has been, in a way, a microcosm of a larger, national one. Both clinically and observationally, something fundamental changed in our society in 1998, and it is changing again as we enter the second year of the Trump presidency in a post-Cosby-Ailes-O'Reilly-Weinstein-Spacey-Whoever-Is-Next world."