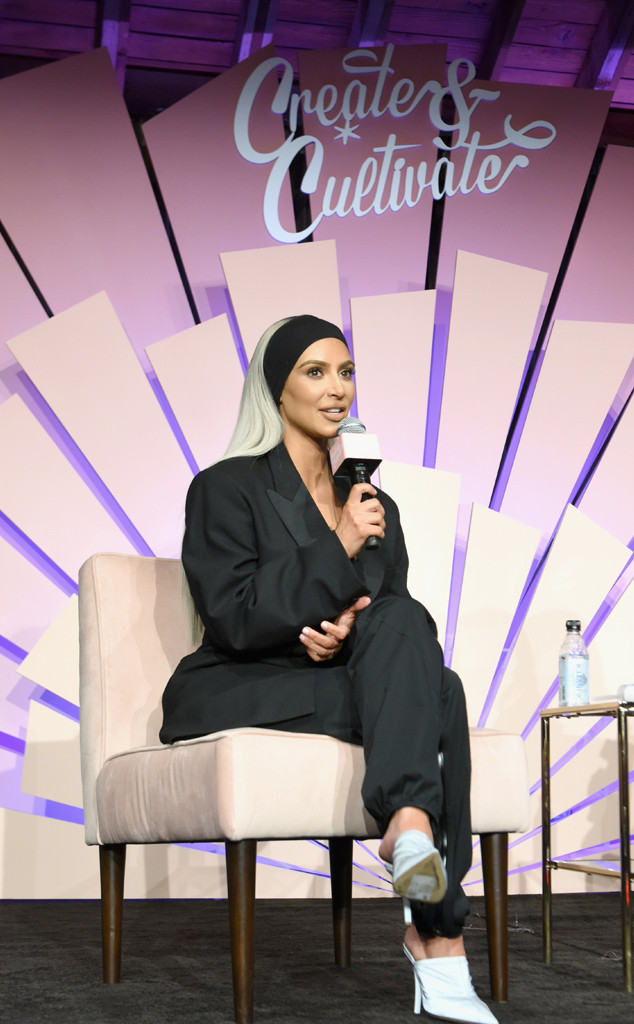 Vivien Killilea/Getty Images for Create & Cultivate
What's it like being Kim Kardashian? At the Create & Cultivate conference in Los Angeles on Saturday, the reality star talked about her life and got candid about the good, the bad and apparently, the ugly.
When asked what is the best part of being her, the 37-year-old said, "The free s--t. No, free trips. Free planes. Free everything. But I do love to share, when I get free stuff I literally give it to all my friends and family."
Kim's least-favorite thing about being Kim Kardashian?
"When I just look like s--t and want to go outside and just eat a churro and not like, have anyone just up my ass," Kim replied. "But I can't complain, honestly. It's not that bad."
Life certainly has changed for the Keeping Up With the Kardashians star, beauty product mogul and social media fan-favorite since she and her family rose to fame more than 10 years ago.
"Material things don't make me happy anymore," Kim said at the conference, adding that she prefers trips.
Last year, she gifted husband Kanye West a surprise birthday trip to Japan, while he gifted her a vacation to a luxury resort in Utah for her birthday.