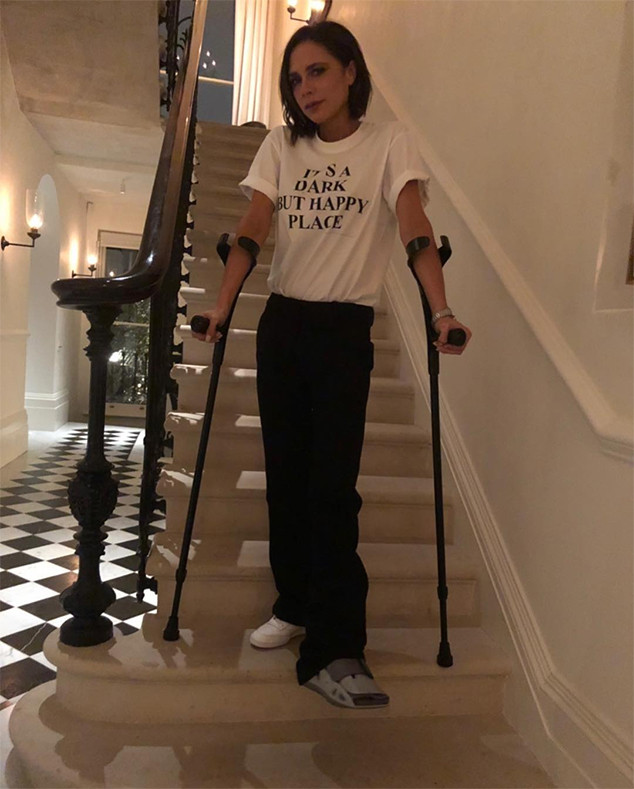 Instagram
Victoria Beckham won't be wearing her beloved heels for a while.
The 43-year-old fashion designer and Spice Girls singer posted on her Instagram page on Friday a photo of herself sporting crutches, a sneaker and a medical walking boot while walking down a flight of stairs. She also wore a T-shirt that read, "It's a dark but happy place."
"Thank you for all the lovely messages," Victoria wrote. "A small stress fracture, just needs some rest! #itsnotideal."
The wife of David Beckham is known for her love of stilettos and platform shoes, which she happily showcases on social media and at public events.
"I can't concentrate in flats!" she told Glamour in 2008.