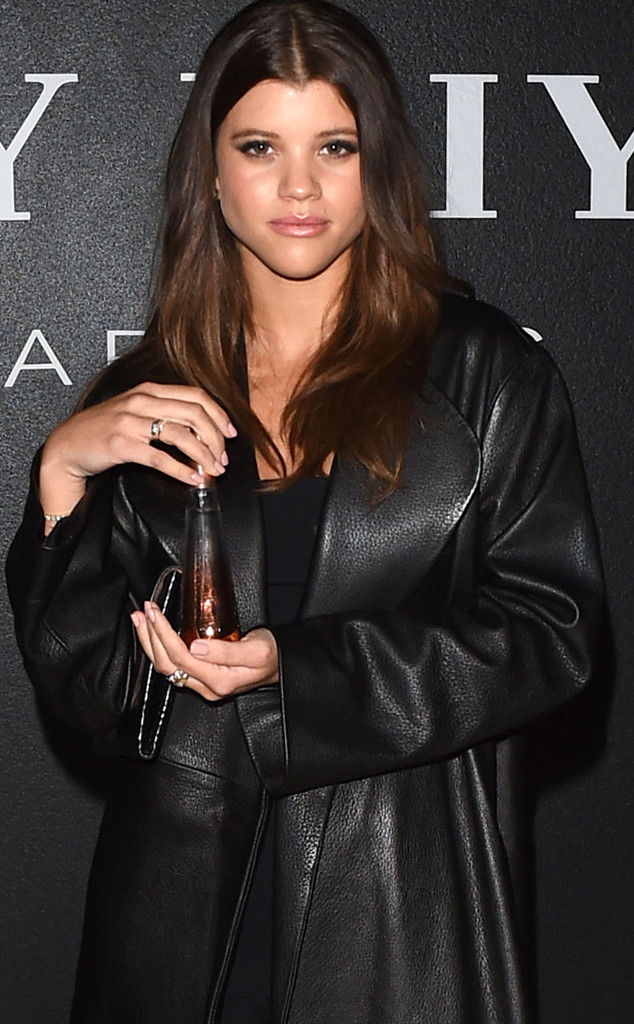 Michael Simon
Although Sofia Richie is 19-years-old, you may be surprised by how much she knows about beauty.
Accompanying her BFF (sans Scott Disick), the model appeared at the launch party to celebrate the newest fragrances from Issey Miyake at Milk Studios, and shared with E! News exactly what it takes to keep her skin glowing and hair healthy.
For example, the star's recent shift from a blond bob to brunette locks is more than a fun hair transformation. It's a beauty lesson learned.
"When it was blonde, it would grow in a week and a half and I'd have to get my roots done, and for like four and a half years I did my roots once a week," she told E! News. "I was spending a fortune for four years. So I got over it, and this is my natural color. This isn't my natural length, even though I wish. I'm just glad that I don't have to touch my hair, and my hair isn't gonna fry anymore."