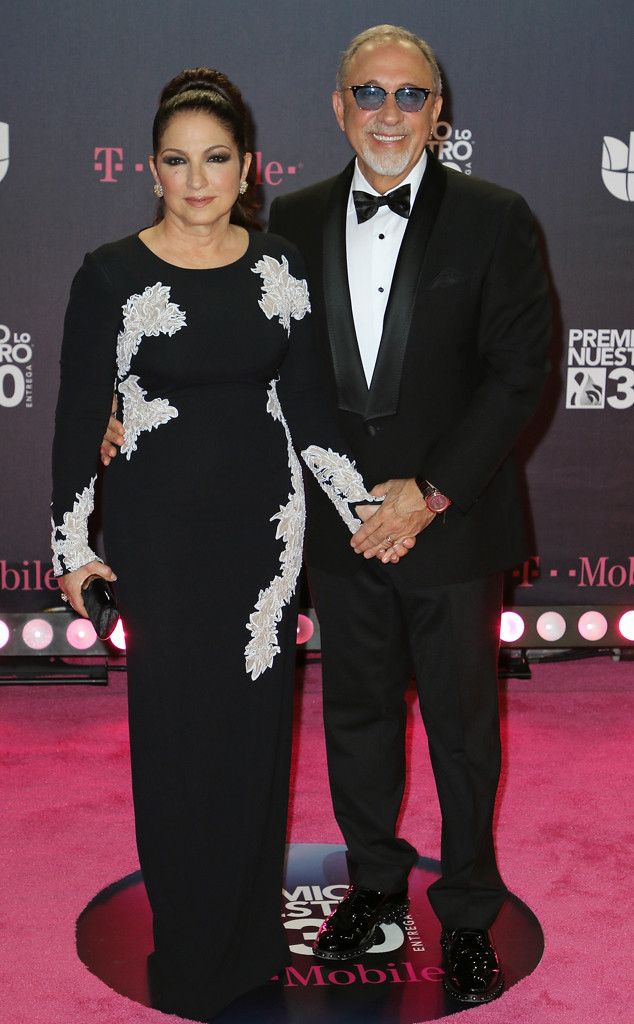 Alexander Tamargo/Getty Images
Gloria Estefan and Emilio Estefan were honored tonight at Premio Lo Nuestro by some of the biggest stars in Hollywood and music.
"They've always been connected on a very positive level. They just keep growing and growing as they go, they made sure you never forget what Cuban music is about. It's all love for them and respect," said Quincy Jones during the reel that played before their beloved peers honored the power couple.
Then we saw their friend, actor Andy García, who said, "They have a great concept of music, and of course, talent. For me, when they're together, that talent is taken to a whole new level. I'm so incredibly proud of them, not only how they present themselves as musicians and composers, but also as parents, friends, and the way they represent the Cuban community all over the world. They are always giving a hand to those that need it most, I feel blessed to have you both as my friends."