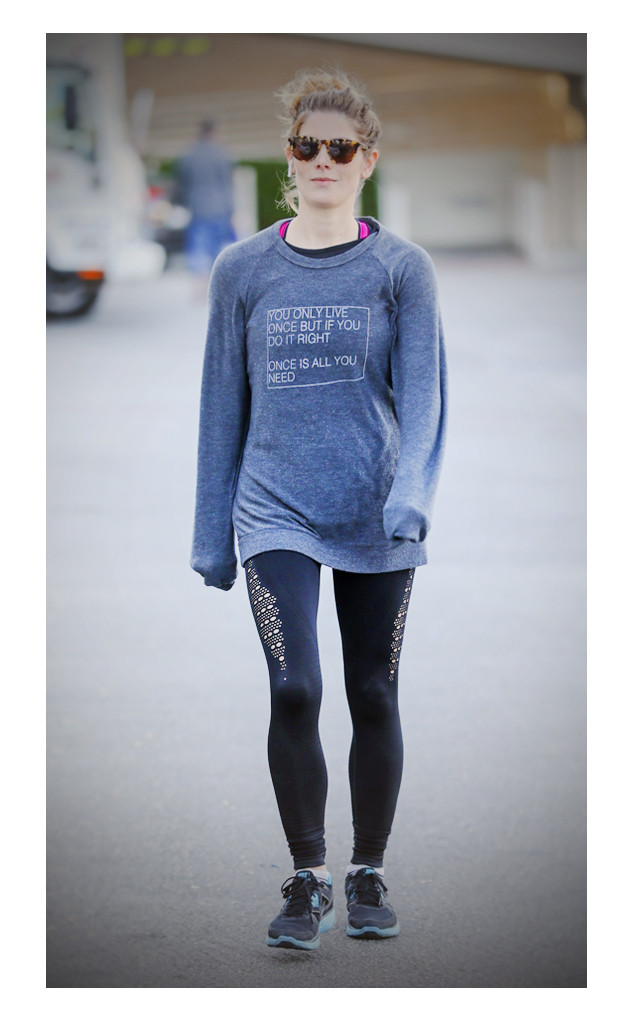 BACKGRID
Move over, Lululemon—there's a new athleisure brand on the rise in Hollywood.
Kendall Jenner may be repping Adidas, Selena Gomez may be the face of Puma and downward-dog loving stars may live in Alo Yoga—but just because sportswear is casual doesn't mean it's budget-friendly.
Enter: Gymshark, the affordable brand even celebs like Shay Mitchell, Emma Roberts, Chanel Iman and more are getting behind.
The rise of the activewear brand has seen a surge in recent years—thanks to fitness and social media influencers. Founded by then 20-year-old, UK-based Ben Francis, who couldn't find quality gym clothes that would fit him, the brand now has 2 million followers on Instagram. (Just for reference, Lululemon has 2.3 million followers and Kate Hudson's Fabletics has 736K.) A recent pop-up event in LA—with no major guest star—brought in a waiting line longer than most celebrity collaborations. While, typically, trends trickle down from celebrity to influencer to mass market, influencers have definitely inspired stars to follow this brand.