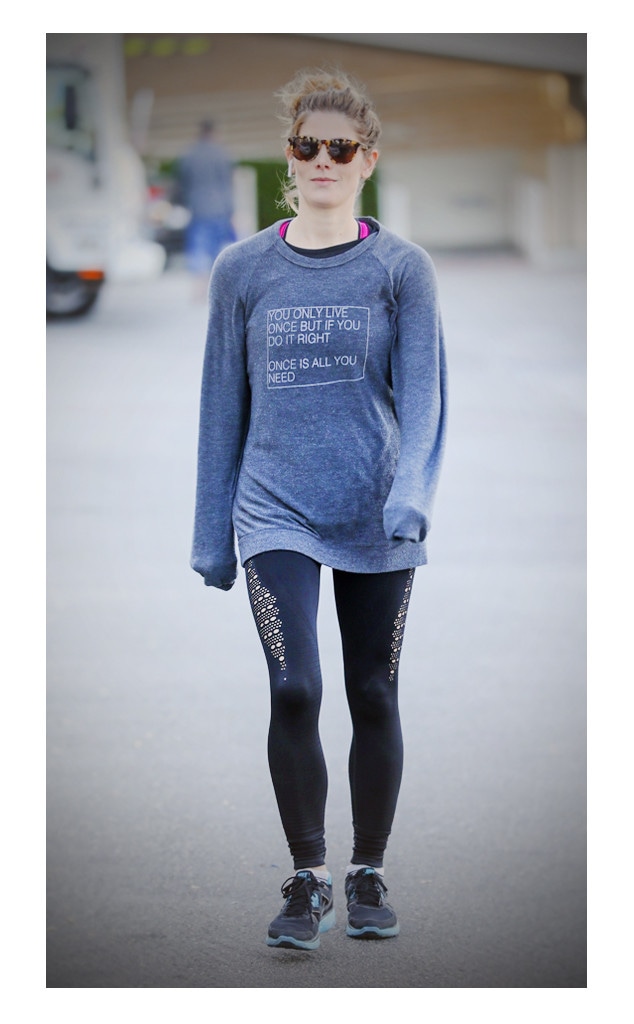 BACKGRID
Move over, Lululemon—there's a new athleisure brand on the rise in Hollywood.
Kendall Jenner may be repping Adidas, Selena Gomez may be the face of Puma and downward-dog loving stars may live in Alo Yoga—but just because sportswear is casual doesn't mean it's budget-friendly.
Enter: Gymshark, the affordable brand even celebs like Shay Mitchell, Emma Roberts, Chanel Iman and more are getting behind.
The rise of the activewear brand has seen a surge in recent years—thanks to fitness and social media influencers. Founded by then 20-year-old, UK-based Ben Francis, who couldn't find quality gym clothes that would fit him, the brand now has 2 million followers on Instagram. (Just for reference, Lululemon has 2.3 million followers and Kate Hudson's Fabletics has 736K.) A recent pop-up event in LA—with no major guest star—brought in a waiting line longer than most celebrity collaborations. While, typically, trends trickle down from celebrity to influencer to mass market, influencers have definitely inspired stars to follow this brand.
But is it worth the hype?
The pricing is certainly attractive, with no piece priced more than $54 for women. The red ensemble Emma Roberts wore while taking over Shape's Instagram Stories costs $86 for both the seamless sports bra and matching pants.
The brand's leggings are also known to enhance the booty, touting a "contouring" effect. Some leggings even feature design elements that specifically call out that area, like a bottom area in a lighter color. However, if you think Ashley Greene or Shay's high-waisted leggings are going to give you that tight, compressed feeling you're used to—think again. These gym clothes wear a little looser.
Gym rats—both men and women—seem to swear by it. But will you try this new athleisure fad?