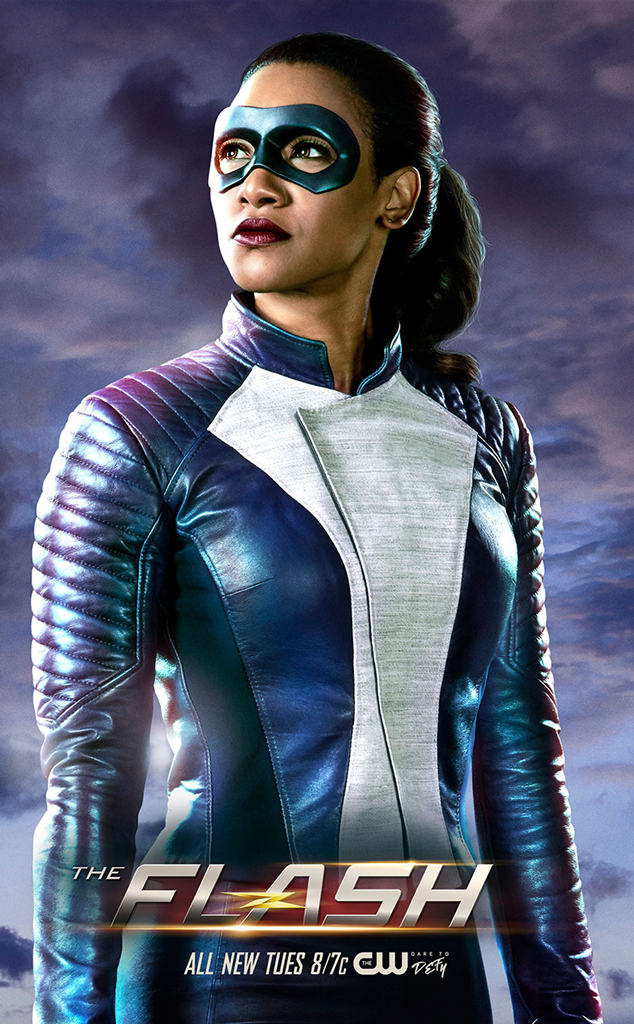 The CW
It's time for Iris to get a taste of the speed life.
The CW has revealed that, in an upcoming episode of The Flash appropriately entitled "Run, Iris, Run," the Team Flash boss will finally get some superpowers of her own. That's right, Iris (Candice Patton) is suiting up!
In the episode, airing March 13, the team faces down a new bus meta named Matthew (played by guest star Leonardo Nam) with the ability to swap people's DNA. During a battle with Team Flash, Matthew, AKA Melting Pot, transfers Barry's (Grant Gustin) super speed to his wife. With a new threat unleashed on Central City, Iris must take on Barry's role of superhero speedster to defeat the new foe, with Barry acting as team leader while his wife's out saving the day.