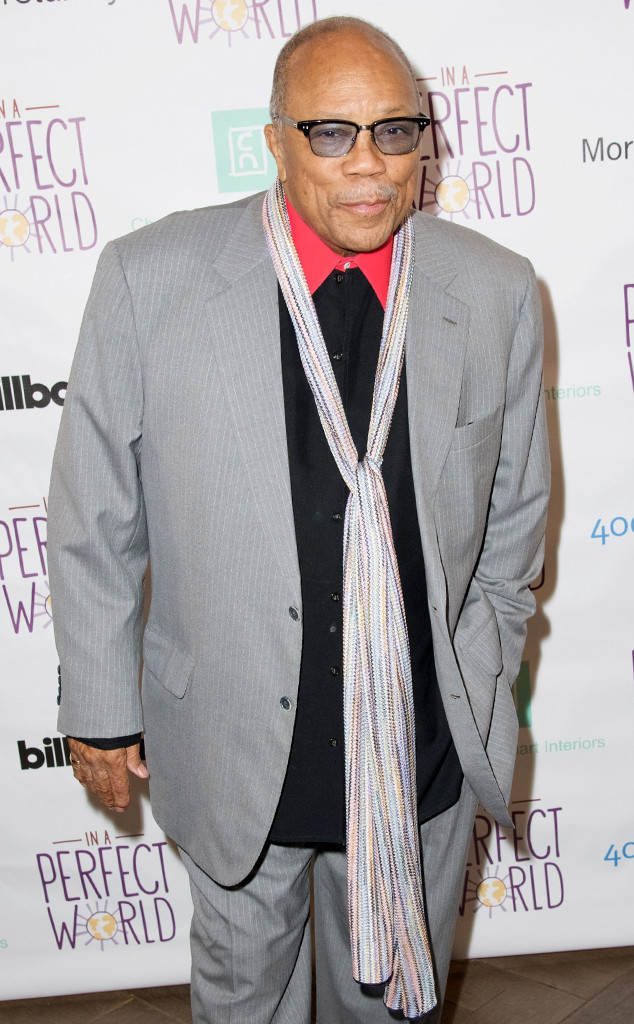 Earl Gibson III/Getty Images
Quincy Jones is apologizing for the many remarks he's made over the last few weeks.
Not only did he claim to have gone on a date with Ivanka Trump, he also dissed Taylor Swift's songwriting and made some shocking remarks about Michael Jackson and Richard Pryor.
However, the 84-year-old's family held what he describes as an intervention, and he took to Twitter this morning to apologize for his mistakes.
"A couple weekends ago, my six daughters (who I'm beyond proud of ) took me aside to do a surprise 'family intervention' because of some silly things I've said in two recent interviews &…I have LEARNED MY LESSON," he began. "Let me tell you, I'm so grateful for my daughters because they aren't scared to stand up to their daddy. I am an imperfect human & I'm not afraid to say it. And I'm sorry & I'm not afraid to say it."