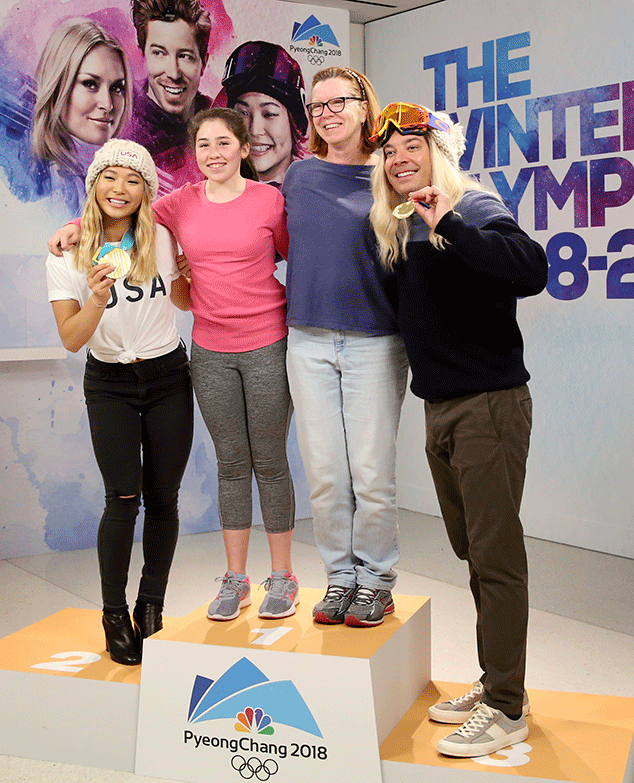 Janice Yi/NBC
Chloe Kim may be an Olympic gold medalist, but she's also an expert photobomber.
The 17-year-old snowboarder teamed up with Jimmy Fallon to surprise fans for Wednesday's episode of The Tonight Show.
The dynamic duo snuck into a few people's photos at 30 Rockefeller Center in New York—and it looks like they came up with some creative poses. The highlights were when Fallon modeled a blonde wig to resemble Kim and when they split a giant sandwich. Of course, fans were thrilled to share the camera with these celebrities and a few even screamed in excitement.
Watch the video to see the funny pictures and priceless reactions.