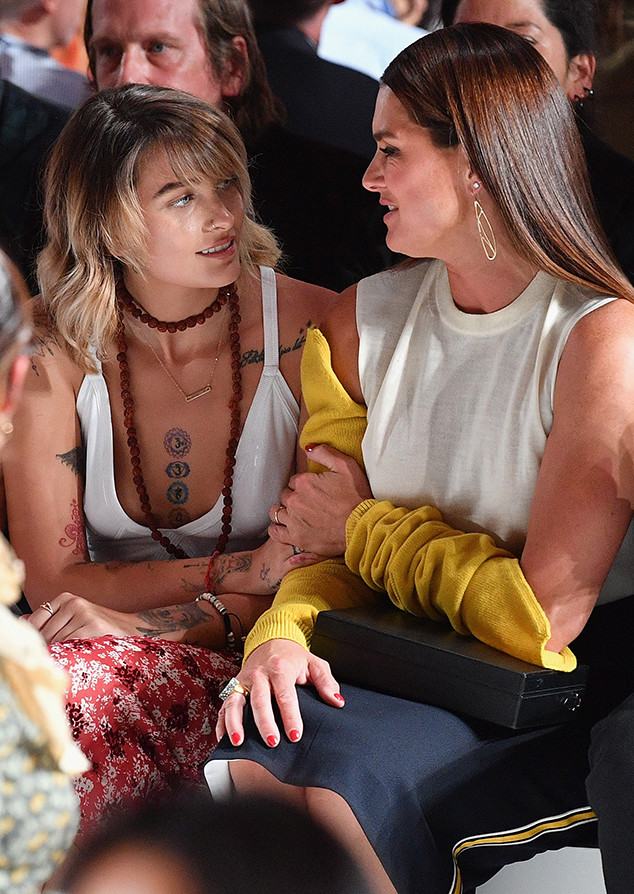 Dia Dipasupil/Getty Images
Brooke Shields had a special bond with Michael Jackson, and now she has one with his daughter Paris Jackson.
On Wednesday's episode of Watch What Happens Live With Andy Cohen, the 52-year-old model told the story of how she met Paris and the "pure moment" they shared.
Shields first met Paris when the King of Pop's daughter was just a baby. However, The Blue Lagoon star reintroduced herself at the 2017 Calvin Klein Collection show at New York Fashion Week.
"She turned to me and goes, 'So you're my dad's friend,'" Shields recalled. The actress then said, "Yes, I am" and shared a sweet moment with Paris.
"Then I waited a while and I looked at her and I said, 'I really miss your dad.' And she looked at me and she held mine and she goes, 'Me too,'" she recalled. "And it was just a pure moment."