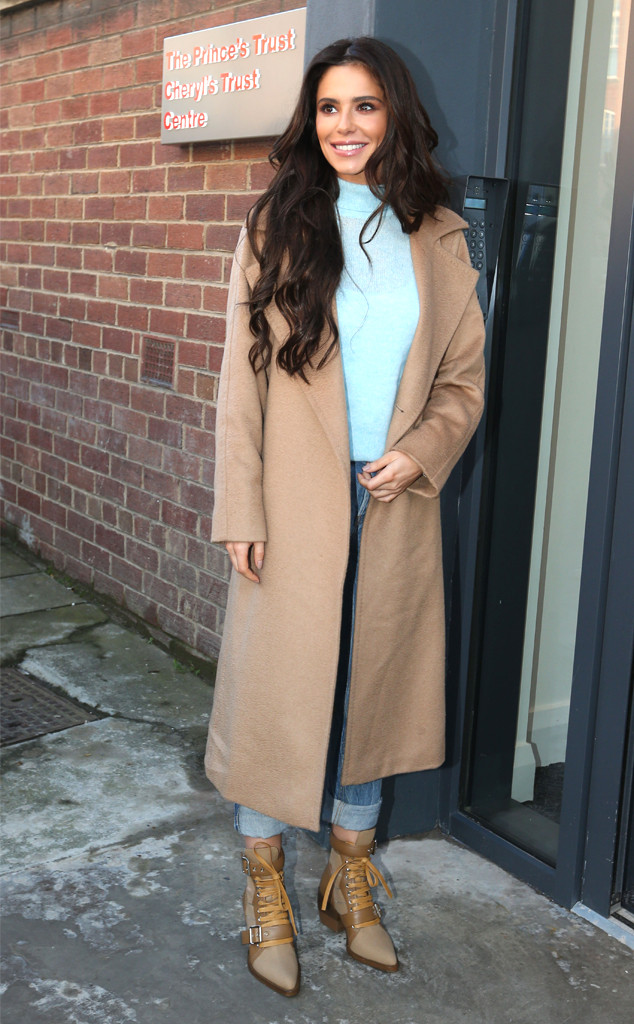 Splash News
You can't ruffle Chezza's feathers!
Despite recent rumors of a split with boyfriend Liam Payne, Cheryl Cole was all smiles at the official opening of The Prince's Trust Cheryl's Trust Centre on Tuesday in Newcastle Upon Tyne, England.
During the event, the singer was questioned about the possible split with the popstar, whom she shares 11-month-old son Bear with. When asked if she was "frustrated" that breakup rumors might overshadow her charity campaign, the singer let the comments glide off her back.
"Do I find it frustrating? No, it doesn't bother me," Cheryl, who donned a baby blue turtleneck sweater, jeans and a cashmere camel-colored coat for the event, told the BBC. "My focus is solely on this, it's taken seven years to get here and none of that matters. This is the most important part for me."
And it appears as though that's most important to Liam too. Hours after the event, Liam took to Cheryl's Instagram to praise his partner.
Earlier in the day, the "Fight for This Love" singer posted an Instagram of herself in front of a wall that reads, "Youth Can Do It," with the caption, "Youth can do it! #Cherylstrust #Princestrust #Newcastle," which Liam quickly commented on.
The "What Makes You Beautiful" singer commented, "Very proud of you! How you find the time to do this I'll never know. Over many years you've put all this together and put your heart into such a great cause! I hope one day I can do the same."