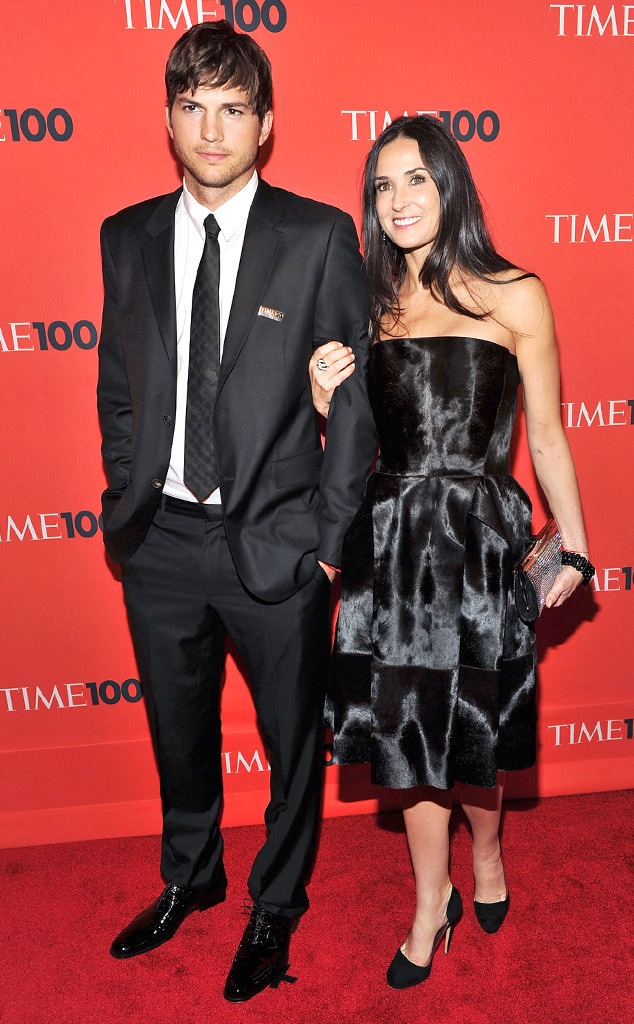 Theo Wargo/Getty Images
Ashton Kutcher just opened up with some rare details about the days following his divorce from Demi Moore.
The 40-year-old actor—now married to Mila Kunis with two children—sat down with Dax Shepard for an interview on his new podcast, Armchair Expert.
The two chatted about everything from Punk'd to college experiences to diets and sobriety. But the bit that caught our attention was how Kutcher described the lonely days following his split from his ex-wife.
As you may recall, the former couple announced their separation in 2011 after six years of marriage and officially divorced in 2013. Now, Kutcher is giving some never-before-heard details about how he "cleared the palette" following their divorce.
"Right after I got divorced, I went to the mountains for a week by myself," he told Shepard, revealing he spent seven days in Big Sky, Montana.
"I did no food, no drink—just water and tea," he continued. "I took all my computers away, my phone, my everything. I was there by myself, so there was no talking. I just had a notepad, a pen and water and tea—for a week."
Kutcher admits he started to hallucinate a bit on day two, which led him to doing Tai Chi with his own energy, though he's never had training in the martial arts practice before.
"I was just doing what came to me," he laughed. "It was pretty wonderful."
But aside from starving himself and hallucinating, Kutcher also decided it was time to close the chapter on all of his previous relationships.
"I wrote down every single relationship that I had where I felt like there was some grudge or some anything, regret, anything," Kutcher explained. "And I wrote letters to every single person, and on day seven, I typed them all out and then sent them. I handwrote them all and then typed them out and sent them."
He continued, "It was like an [Alcoholics Anonymous] exercise. I was like, 'I've probably done some damage.' So I just cleared palette."
Essentially, Kutcher reveals that the those seven days were "really spiritual and kind of awesome."