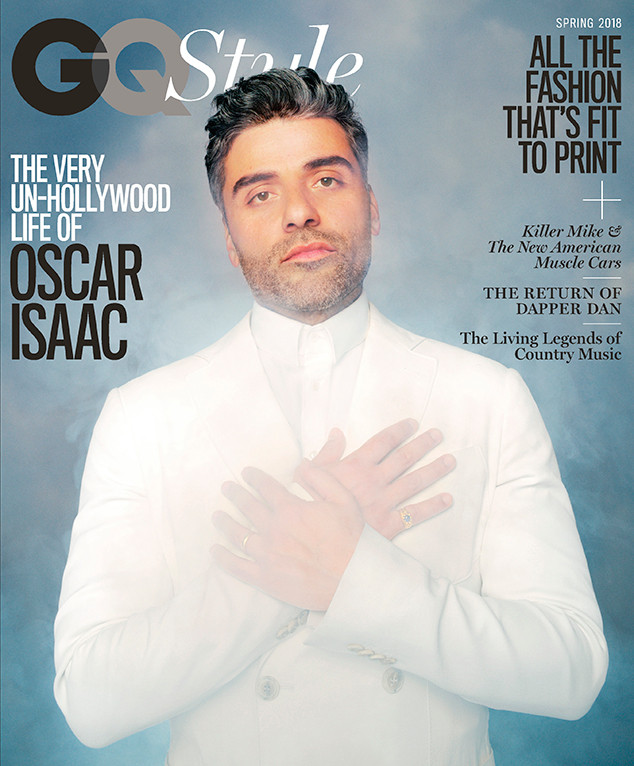 Jason Nocito/GQ Style
Life came at Oscar Isaac fast.
In the Spring Issue of GQ Style, the 38-year-old Annihilation actor offers "tons of reasons" for why he finally married documentary filmmaker Elvira Lind in March 2017, a month before the birth of their firstborn son. "She's Danish—she's not a citizen, and she was very pregnant, and there was an element of figuring out, 'Well, where are we going to be?' and us wanting to be a family unit a bit more. Also, the Danes, they don't really believe in marriage. I think it has a lot to do with the equality of the sexes over there. Marriage doesn't mean anything financially, because the state takes care of people," he says. "The marriage itself becomes less important."
The actor had other marital motivations. "Right before it happened, my mom was ill, and so I saw her carrying my child, bathing my sick mom...Seeing her do that, I just thought, 'I want to be with this person forever and ever,'" he recalls. "I just wanted to take that extra step as well."
Isaac's mother died a month before he got married.