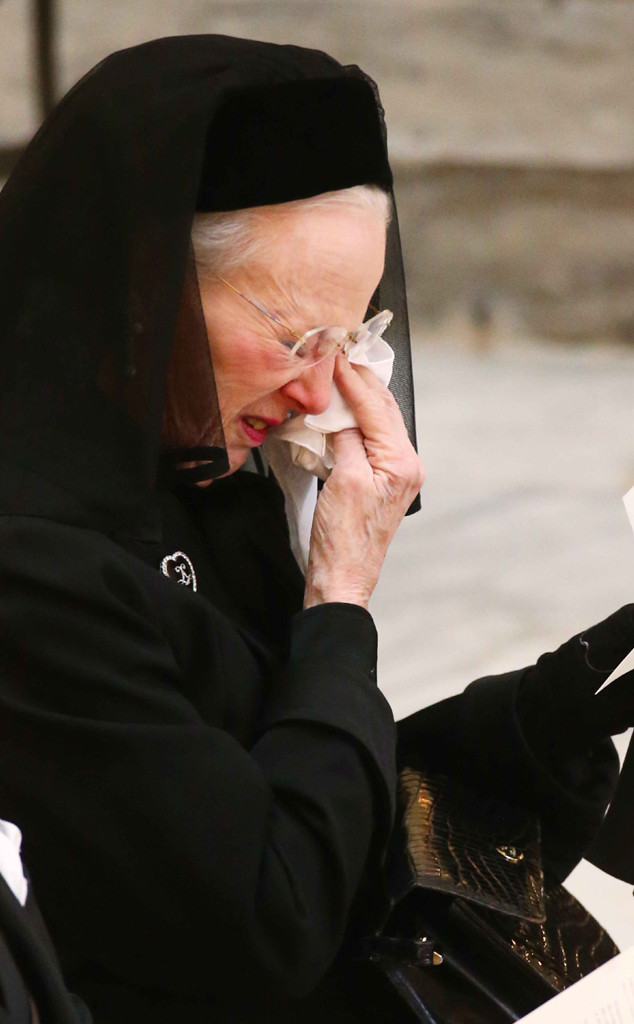 People Picture/Willi Schneider/REX/Shutterstock
Mourners gathered at Christiansborg Palace Chapel on Tuesday for the funeral of Prince Henrik.
Several officials and members of the Danish royal family attended the private ceremony to pay their respects. Queen Margrethe II wept as she grieved the loss of her husband. The royal couple's eldest son Crown Prince Frederik of Denmark also attended the services with his wife Crown Princess Mary and their children Prince Christian, Princess Josephine, Princess Isabella and Prince Vincent. At one point, Mary could be seen comforting the young royals. Hendrik's son Prince Joachim also attended the ceremony with his wife Princess Marie.