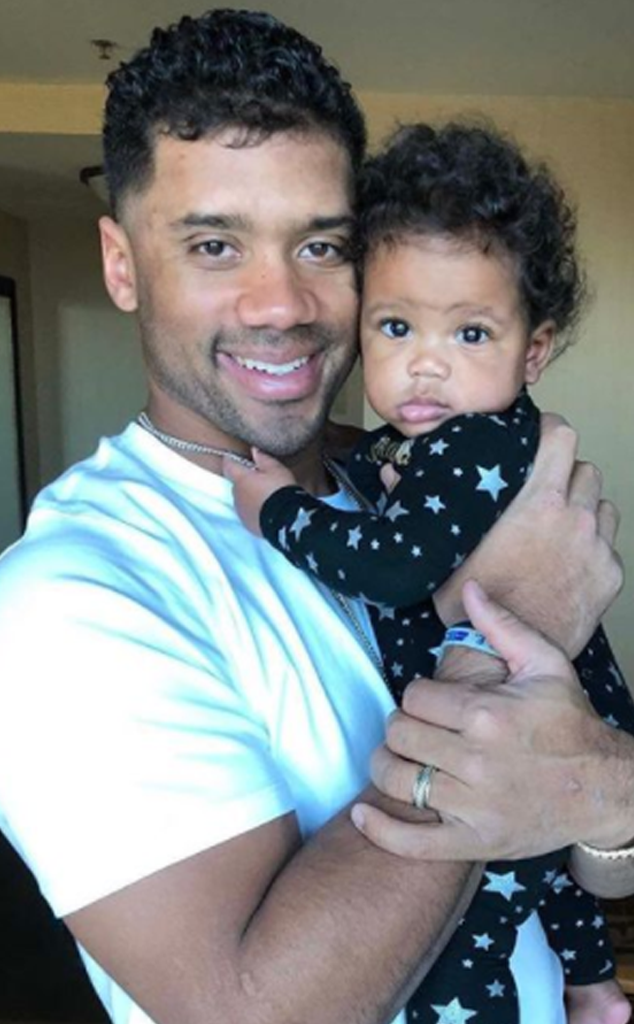 Instagram
Russell Wilson has a mini-me on his hands!
Ciara took to Instagram to share a photo of her football hubby holding their adorable 9-month-old daughter, Sienna Princess Wilson, who looks just like him!
"Daddy and SiSi. To Sweet," she captioned the cute photo, which showed little Sienna cuddling up close to her daddy while wearing a star-patterned onesie.
This is just the second photo we've seen of little SiSi's face as Ciara shared the first last Thursday in support of her new TraceMe app.
The baby was born on April 28, 2017, and marked Ciara's second child. She also has a 3-year-old son named Future Zahir who she welcomed with rapper Future in 2014.