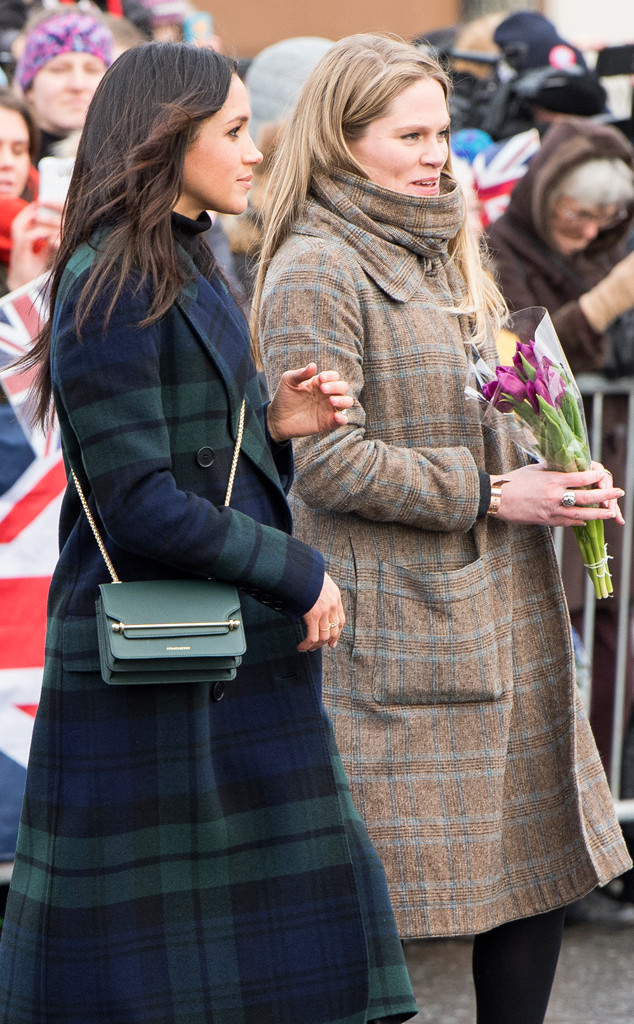 Samir Hussein/WireImage
She's not official a royal yet, but she's well on her way!
Ahead of her May 19 wedding to Prince Harry, Meghan Markle has just been given an official aide, a right-hand woman to help with her royal schedule.
On Monday, the announcement was made that former Kensington Palace press officer Amy Pickerill will now be an assistant private secretary in Prince Harry's office working on Markle's official diary and handling any correspondences that the royal-to-be receives.
A Kensington Palace spokesman said Pickerill "will be working on Meghan Markle's programme".
The news of the official help should come as no surprise as the former Suits star's royal obligations have been ramping up. She's already done four public visits with her fiancé.
She was photographed with Pickerill during the couple's recent royal trip to Edinburgh, Scotland earlier this month. Pickerill was photographed standing next to Markle and holding a bouquet of tulips that had been given to American by a fan.