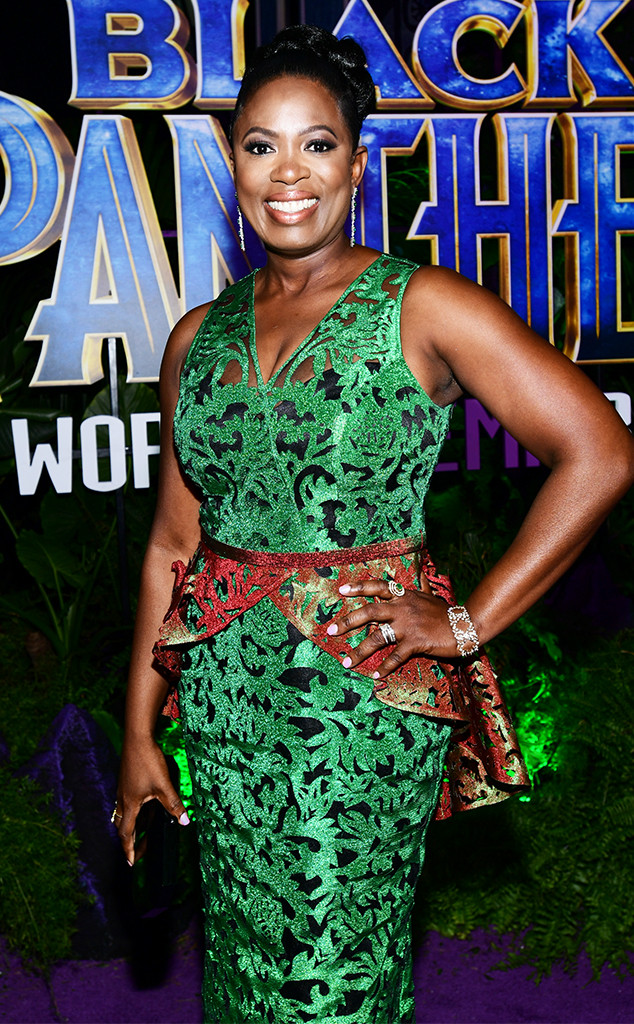 Emma McIntyre/Getty Images
We don't think we're jinxing anything to say that Sope Aluko's latest movie is going to be a monster hit.
Even before raking in a record-breaking $25.2 million from Thursday previews, the biggest amount ever for a non-sequel film, Black Panther has been the talk of Hollywood and beyond for weeks. Director Ryan Coogler's take on the Marvel Comics character, starring Chadwick Bosemanas the titular superhero, has a 98 percent fresh rating on Rotten Tomatoes and analysts are predicting it could bring in around $160 million over the long President's Day weekend.
Needless to say, Aluko is pretty psyched to be a part of the phenomenon.