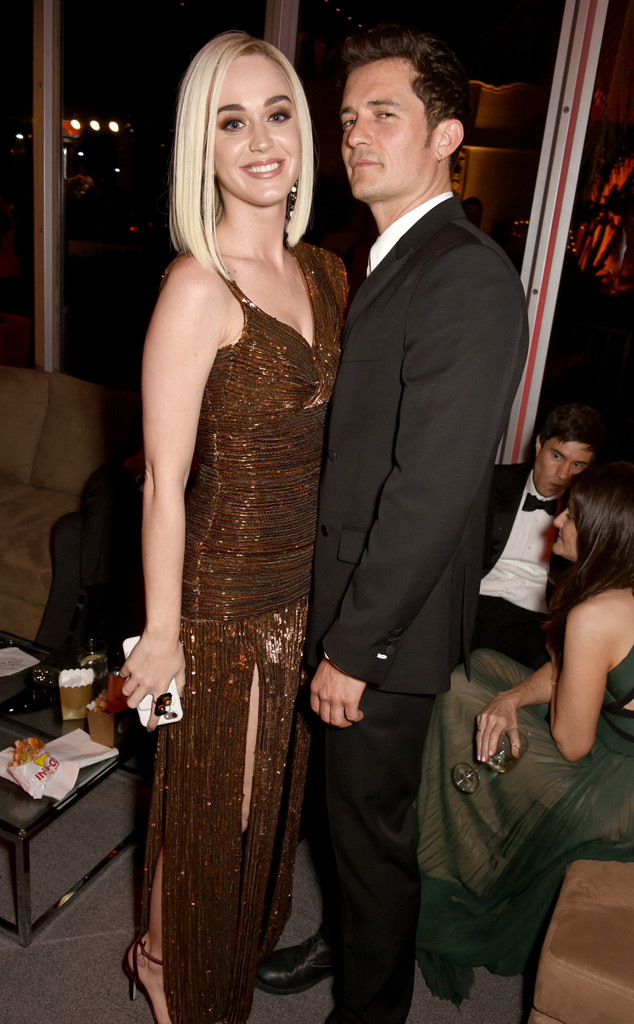 Dave M. Benett/VF17/WireImage
When it comes to matters of the heart, it looks like Katy Perry is running for the hills.
In honor of Valentine's Day on Wednesday, the Grammy nominee commemorated the holiday of love by sharing a video of herself catching a bouquet at a wedding. Except, in a hilarious twist against tradition, Perry dashed once the flowers were in her hand.
"When you crave companionship but run from love when you get it," she said of the video. #happymadeupholidayofforcedlove #ilovemyself #iloveyoutoo."
Needless to say, Perry may be a touch conflicted in the love department. Meanwhile, the video caught the eye of her former—and kind of current—flame Orlando Bloom, who left a little note for the star on her Instagram account. "You can run but you can't hide...from YOURSELF," the actor commented.