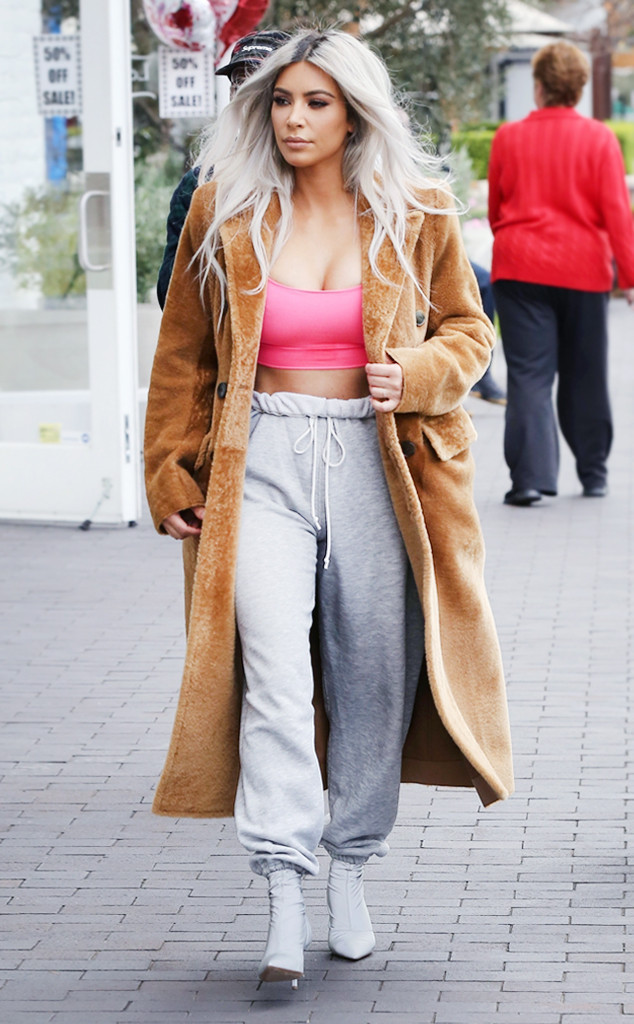 BACKGRID
Introducing the winter wardrobe staple you didn't know you needed: the long, camel, textured coat.
No, it's not because Kim Kardashian West stepped out on Valentine's Day in a Balenciaga Shearling Coat ($5,600)...or that models like Rosie Huntington-Whiteley, Hailey Bieber and Elsa Hosk have been wearing the Max Mara Teddy Bear Icon Coat ($3,950) all winter long...or that street-style stars basically live in some version of the coat (when the Max Mara version is sold out) while making the fashion week rounds.
It's because the cozy coat is actually quite versatile: It can be the main attraction in an ensemble, only needing accessories to finish the look. While neutral, the camel coloring stands out in a sea of gray and black outerwear. It has a masculine feel that emphasizes and complements feminine, formal pieces, which creates an interesting juxtaposition. Not to mention, the luxe texture can elevate any casual look (yes, sweats included!).