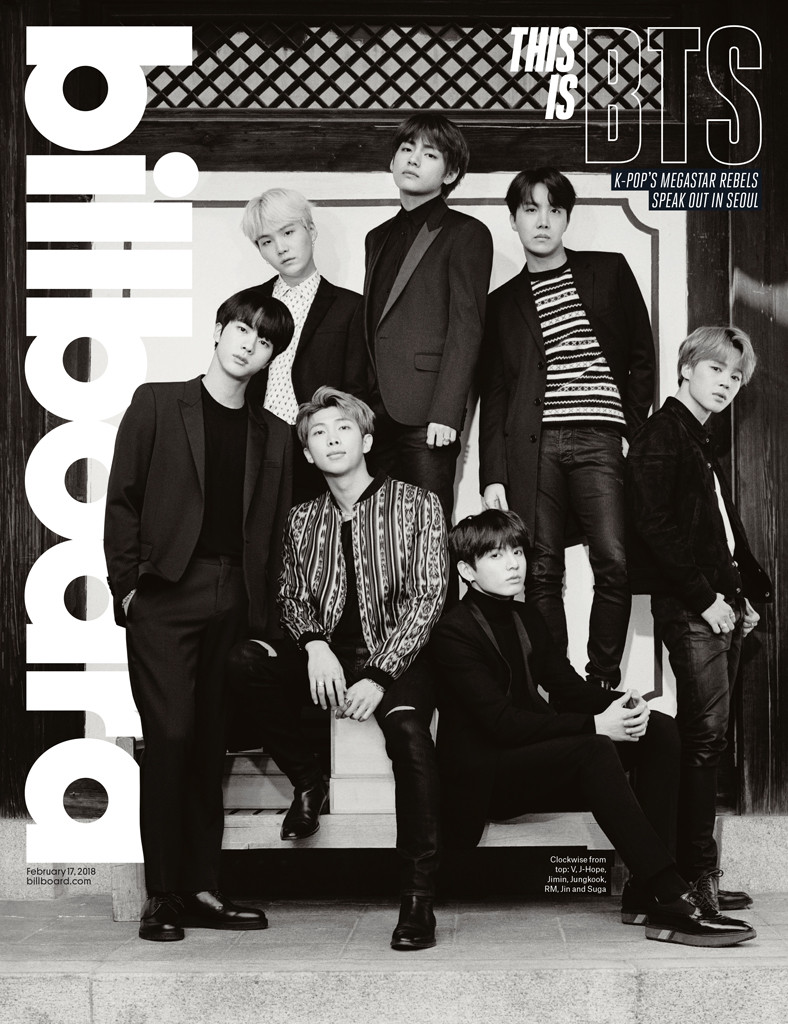 Billboard Magazine
BTS is using their global platform to shed light on the importance of mental health awareness.
E! News has an exclusive look at the K-pop group's Billboard magazine cover, which includes a black and white group photo as well as seven individual covers for each member. Throughout their meteoric rise to the top, BTS has set themselves apart from other boy bands in the genre by addressing social issues in tracks like "Go Go," "No More Dream" and "N.O."
Speaking to fellow K-pop singer Kim Jong-Hyun's December 2017 suicide, BTS wants their ever-growing fan base to know they empathize with debilitating pressures faced on a daily basis.