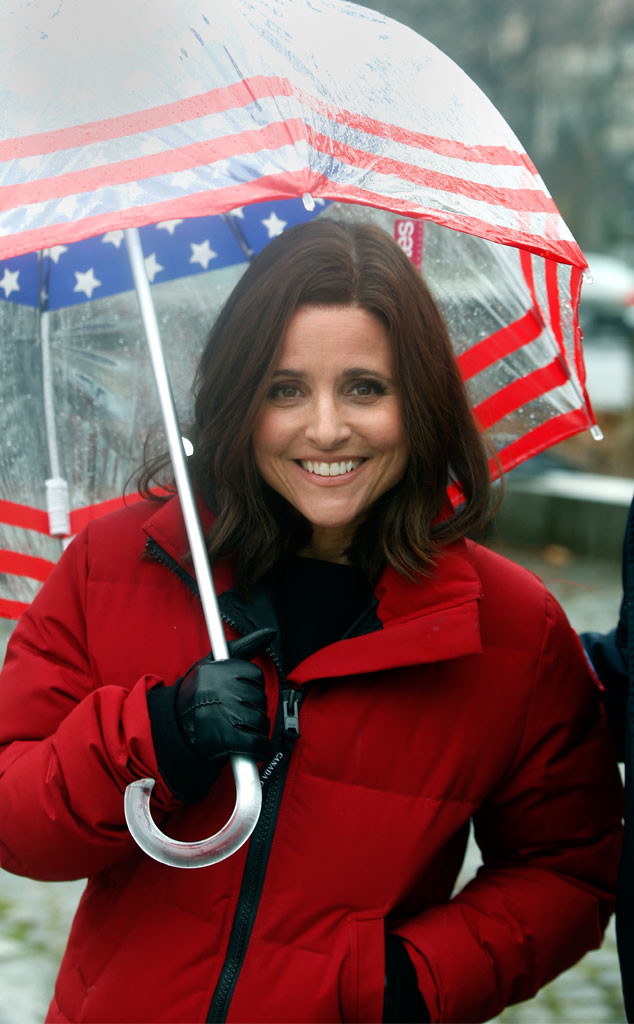 Steve Sands/GC Images
There's nothing more empowering than a good "F--k you!"
After announcing her battle with breast cancer last September, Julia Louis-Dreyfus appears to be in good spirits this Valentine's Day. The award-winning actress posted a glamorous photo of herself on Instagram earlier today that immediately caught the attention of her many followers.
"Hoorah! Great doctors, great results, feeling happy and ready to rock after surgery. Hey cancer, 'Fuck you!' Here's my first post-op photo," the 57-year-old captioned the pic.
Julia has maintained a positive (and often times, humorous) outlook over her diagnosis in recent months. Back in October, she posted a photo on Instagram following her second round of chemo while wearing a hoodie and drawn-on-mustache, quoting non-other than singer Katy Perry.