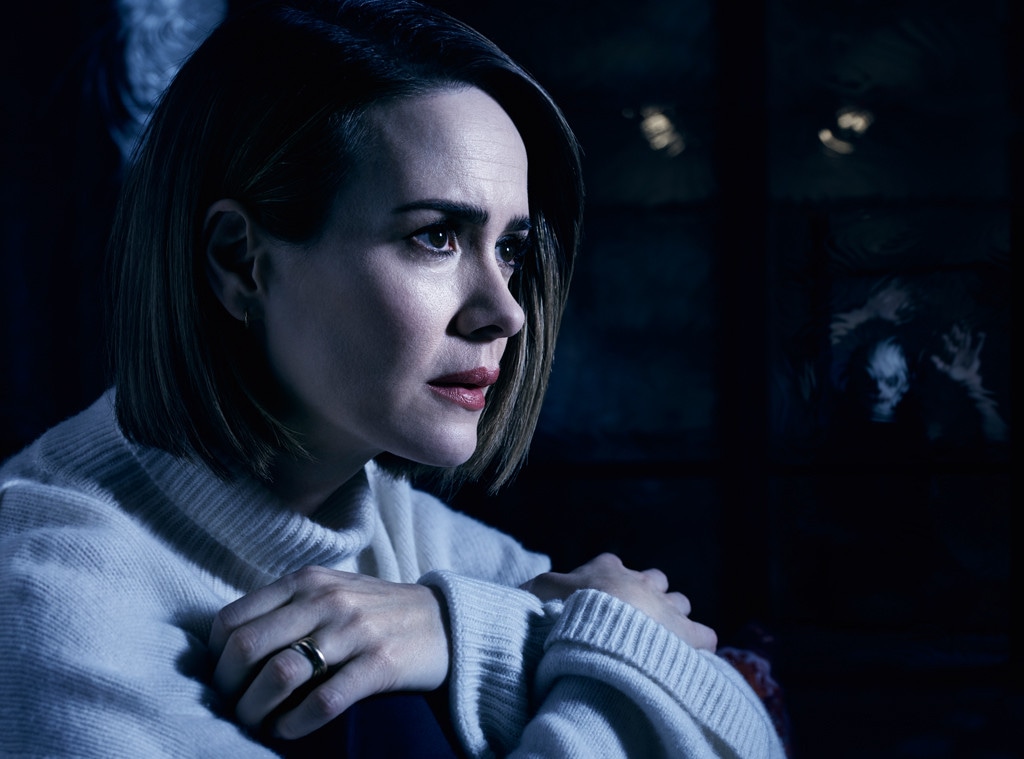 FX
Another major TV producer is making the move to Netflix. 
Ryan Murphy just signed a major deal with the streaming giant to produce shows only for them for the next five years, starting in July 2018. While that means that any future new Ryan Murphy shows will be produced for Netflix, it does not mean that we necessarily have to say goodbye to any of Murphy's current series on FX and Fox. 
As with Shonda Rhimes—who announced her similar new deal with Netflix almost exactly six months ago—E! News has confirmed all of the Ryan Murphy shows currently on the air and in the planning stages will still continue on their original networks with Murphy still directly involved with them for their lifespans, Fox told us.
"The history of this moment is not lost on me," Murphy said in a statement. "I am a gay kid from Indiana who moved to Hollywood in 1989 with $55 dollars in savings in my pocket, so the fact that my dreams have crystallized and come true in such a major way is emotional and overwhelming to me. I am awash in genuine appreciation for Ted Sarandos, Reed Hastings and Cindy Holland at Netflix for believing in me and the future of my company which will continue to champion women, minorities and LGBTQ heroes and heroines, and I am honored and grateful to continue my partnership with my friends and peers at Fox on our existing shows."
Frederick M. Brown/Getty Images
In case you've forgotten, that number of existing shows is pretty large. There are at least two seasons of American Crime Story and American Horror Story planned, along with at least one more season of Feud, and Pose, a new show about the vogue scene in the 1980s. 
Murphy also produces Fox's 9-1-1, starring Connie Britton, Angela Bassett, and Peter Kraus, which has already been renewed for a second season. 
There's also already one Netflix show in development from Murphy, starring favorite Murphy actress Sarah Paulson as a younger Nurse Ratched in an origin story for the character from One Flew Over the Cuckoo's Nest. 
You can get a full update on all of his shows with our gallery, The State of All of Ryan Murphy's Upcoming TV Shows. 
Murphy's decision to leave 21st Century Fox may have a lot to do with the fact that it was recently acquired by Disney, and he joked with reporters during FX's TV Critics' Association press tour last month that while the deal was somewhat emotional for him, he had wondered if he would have to put Mickey Mouse into American Horror Story. 
"I haven't made a decision of where I'm going to go, but I'm going to wait and sit back," he said at the time. "I'm hopeful."