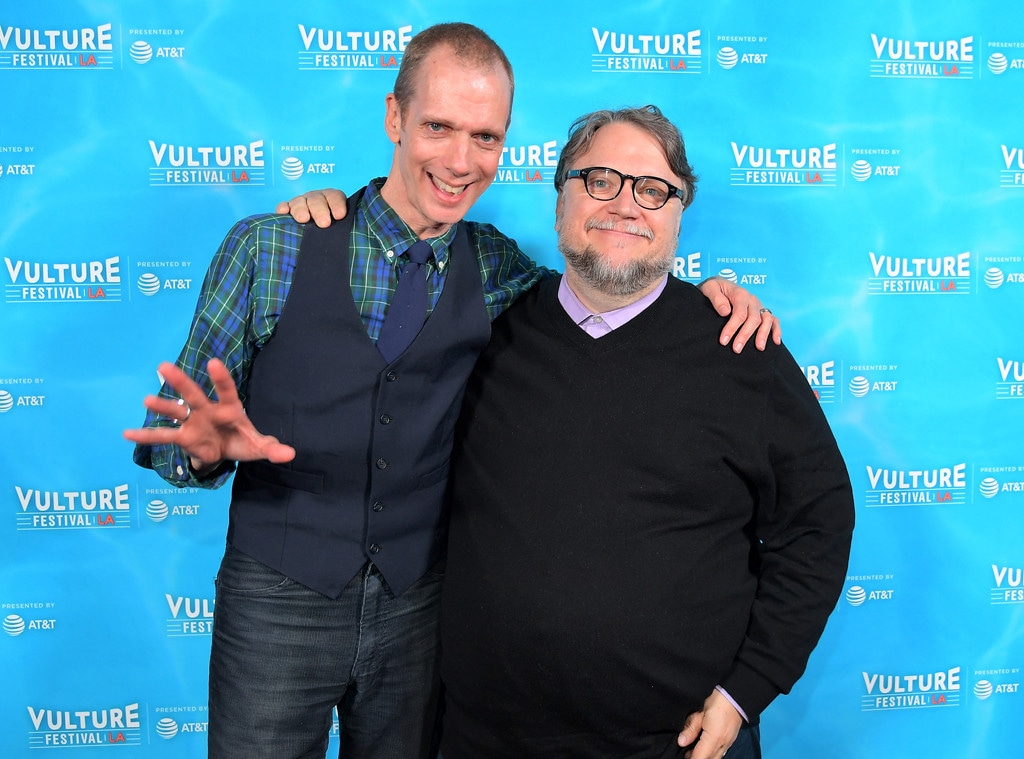 Charley Gallay/Getty Images for Vulture Festival
Doug Jones is used to undergoing transformations for his various movie roles, but this is one prosthetic he didn't see coming. 
Inspired by the Oscar-nominated film, The Shape of Water, a company called XenoCat Artifacts has created the shape of something else...the "Jewel of the Amazon," a sex toy modeled to represent Jones' sea creature's penis. Or at least, what the artist, Ere, pictured it would look like. 
After a recent screening of his film, director Guillermo del Toro addressed the news. 
"I don't think it's an accurate representation. It's some form of fan art… I guess," he said (via The Wrap).
Fan art is right, because Ere had been eagerly awaiting the film's release.
"The shape, the character design are gorgeous — and I love [Guillermo] del Toro's work," she shared with The Wrap. 
You know what they say, imitation is the highest form of flattery! Jones, however, isn't especially pleased.
He told the publication, "I've actually had several real action figures made of my creature roles in the past — all done in good taste...After pouring my heart, soul, blood, sweat, and tears into this romantic, beautiful, magical role, the last thing I want to be remembered for is a silicone appendage that comes in two sizes."
The sex toy, of which there were only 20 made, sold out in just two days. 
We're not too worried about Jones' legacy. Holding a 93% on Rotten Tomatoes and headed to the 2018 Oscars in March with 13 nominations, The Shape of Water will remain one of the season's most beautiful stories—and may even manage to inspire some additional "fan art" in the days to come.