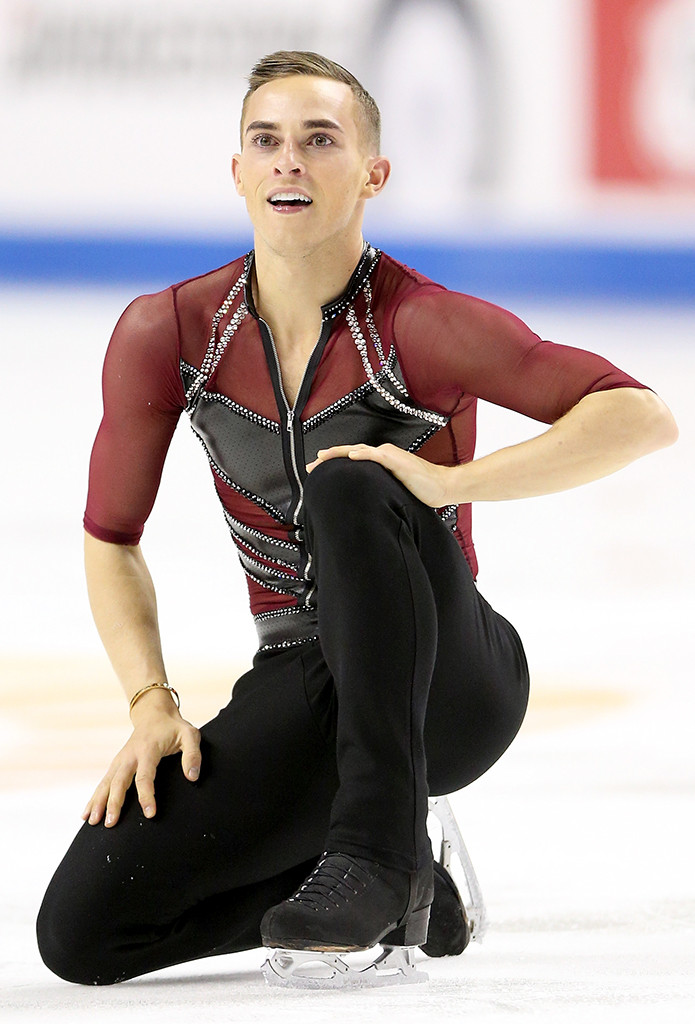 Matthew Stockman/Getty Images
In a new interview with The New York Times, Adam Rippon says his journey to the Olympic podium has been overshadowed by a pressure to look a certain way.
The figure skater opens up about his experience with body image issues, revealing that just two years ago his daily diet consisted of three slices of whole grain bread with substitute butter spread.
At 5-foot-7 and 150 lbs., Rippon recalled wanting to resemble fellow Team USA skaters Nathan Chen and Vincent Zhou, explaining, "I looked around and saw my competitors, they're all doing these quads, and at the same time they're a head shorter than me, they're 10 years younger than me and they're the size of one of my legs."
The Times discussed the extent to which eating disorders plague figure skaters, and cited interviews with nearly a dozen male athletes who said they know of others who've battled bulimia.