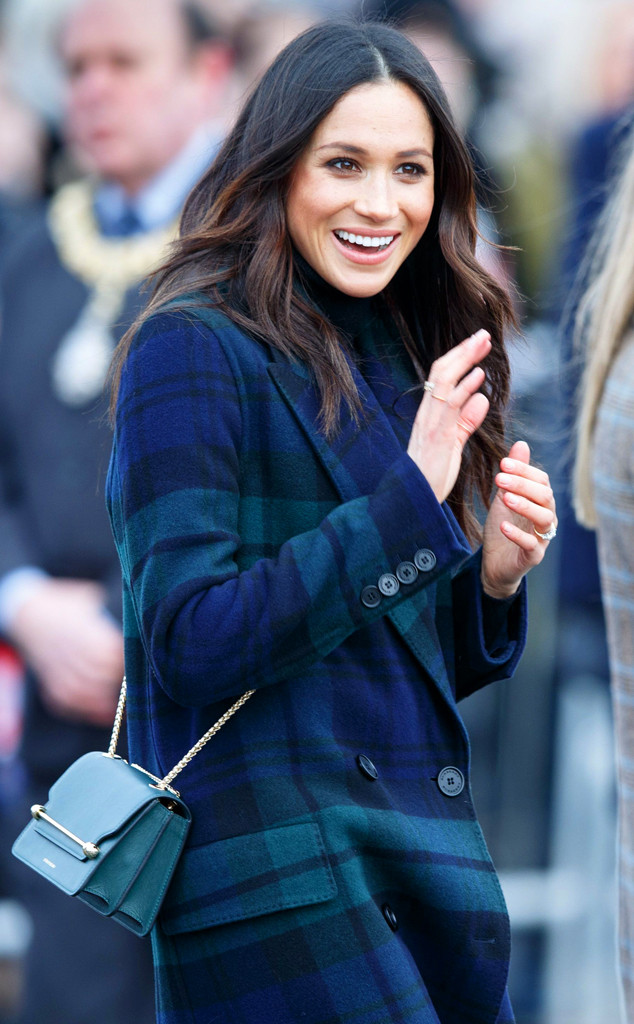 ROBERT PERRY/EPA-EFE/REX/Shutterstock
Meghan Markle is ready for one last fling before the ring.
While visiting Edinburgh with her fiancé Prince Harry, the former Suits star revealed her bachelorette party is all "sorted." It looks the bride-to-be is looking forward to the big bash, too.
"We asked them what they were doing for their stag and hen dos," Tom Martin, one of the many well-wishers to greet the couple in Scotland, told People "Meghan said, 'I'm not sure—it's sorted but it will be fun.'"
Harry, however, didn't share any details about his future bachelor party. Although, Martin suspects Prince William has it covered.
"I'm sure William's got something up his sleeve," Martin told the magazine.