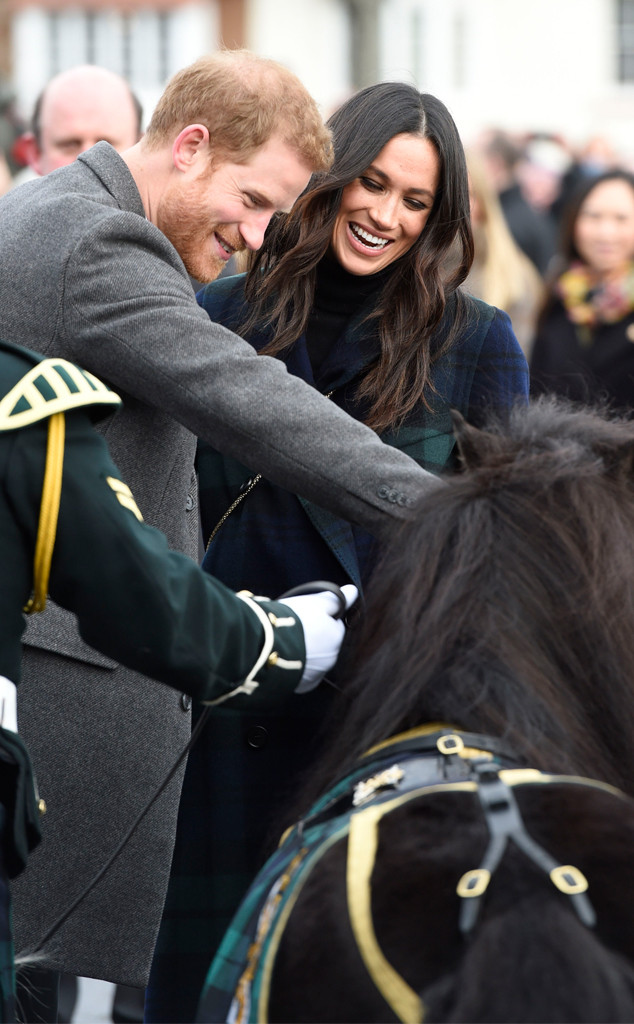 Ian Rutherford/PA Images via Getty Images
Prince Harry and Meghan Markle visited Edinburgh on Tuesday and were greeted by some very special guests—including one particularly adorable four-legged friend.
Upon arriving at Edinburgh Castle, the royal and his bride stopped to pet the mascot of The Royal Regiment of Scotland—a tiny Shetland pony named Corporal Cruachan IV. The little steed made sure to wear his Scottish best to greet the couple. However, he wasn't exactly on his best behavior. At one point, the horse attempted to bite Prince Harry's hand.
"Hey!" the prince said pulling back his hand.