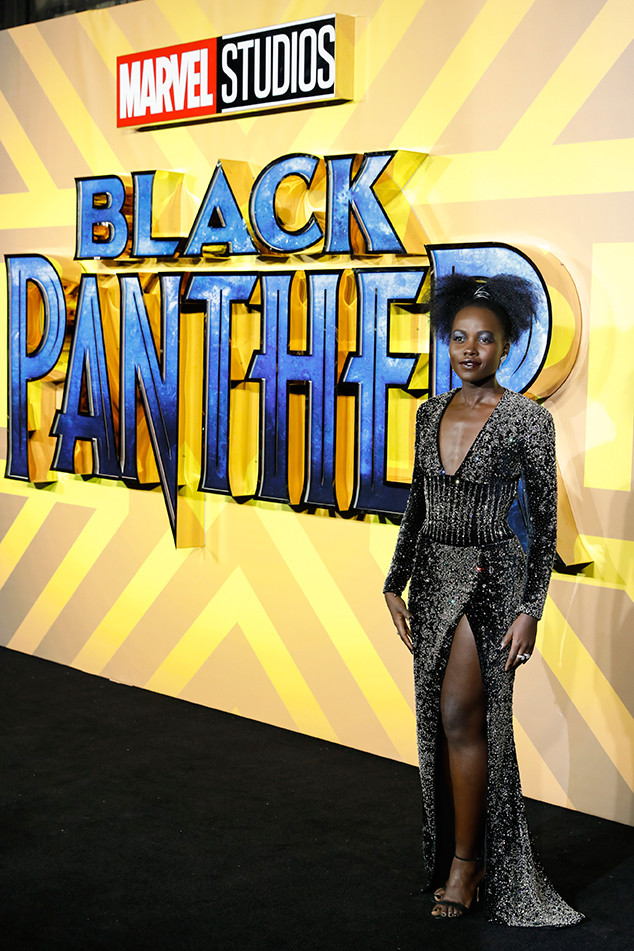 James Gillham/Still Moving, Ltd.
Not even the cast could've predicted the sheer excitement surrounding Black Panther's release.
As critics continue to rave about the latest addition to the Marvel Cinematic Universe, the action flick's talented stars came together for a candid Twitter Q&A on Monday afternoon. Actors Chadwick Boseman, Lupita Nyong'o, Michael B. Jordan, Danai Gurira, Winston Duke and Letitia Wrightall participated, each reflecting on what it means to be included in the project of a lifetime.
From the moment the first trailer for Black Panther dropped last summer, fans couldn't wait to sink their teeth into the fictional nation of Wakanda. As Lupita recalled, "There was this #BlackPantherSoLit thing that was going on, and the memes and the gifs were so entertaining... All the Coming to America references... It's been so joyous."