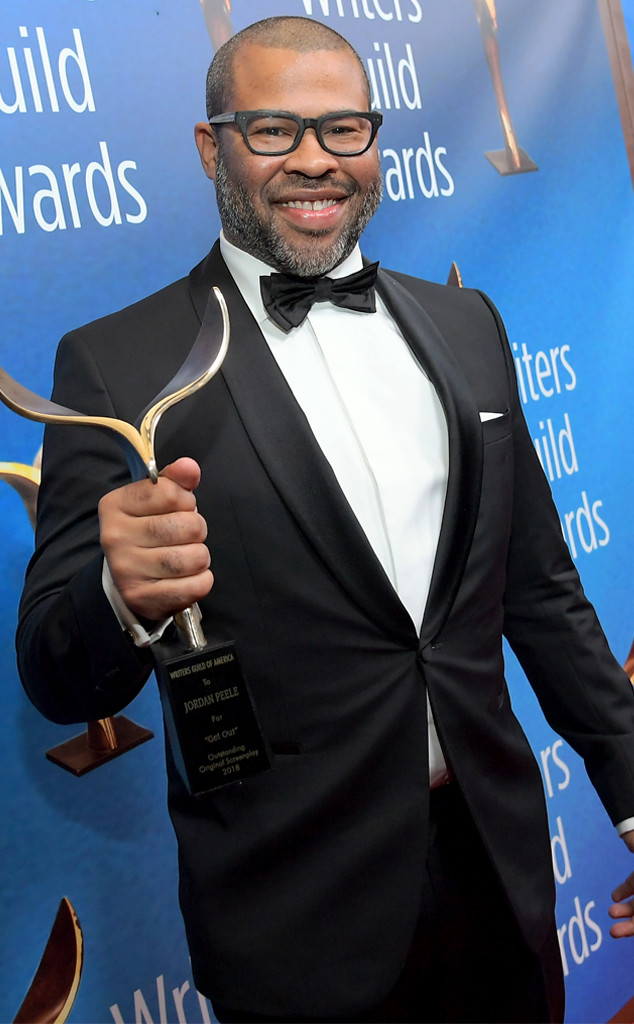 Charley Gallay/Getty Images for 2018 Writers Guild Awards L.A. Ceremony
"Get out there and dream!"
That was Dustin Lance Black's plea to the audience Sunday night as he accepted the WGAW's Valentine Davies Award for his social activism and impact on the LGBTQ community at the 2018 Writers Guild Awards. Of course, the Oscar-winning writer was not the only honoree at this year's ceremony. The season's most celebrated writers, from Get Out's Jordan Peele to the writers of Last Week Tonight with John Oliver, headed home with silver statues for their beloved work on the big and small screens this year.
Attendees had fun, too, as Patton Oswalt led the night as the ceremony's humorous host. As he quipped at the start, "I'm your host Patton Oswalt, or as Guillermo Del Toro puts me, The Shape of Pudding."
"I am very, very happy to be back here hosting the WGA Awards. I would do this every year if you asked me," he told the audience. "And I hope I'm not about to woke myself out of a job for a while, but given the current atmosphere—maybe get a female host next year."