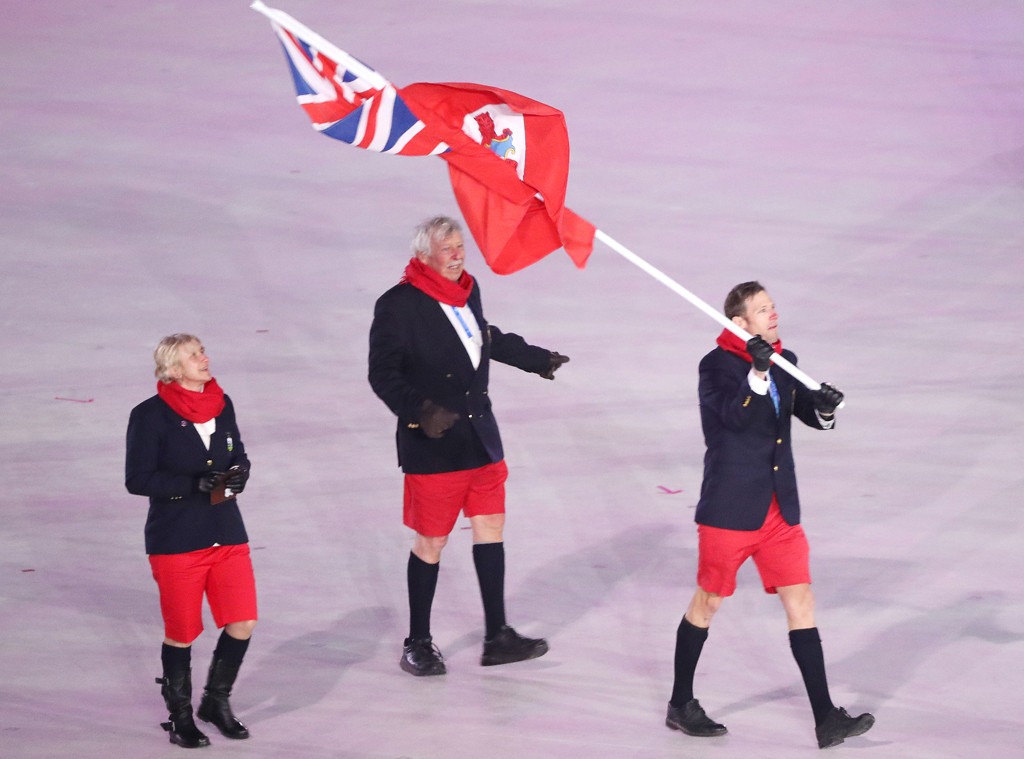 Steve Russell/Toronto Star via Getty Images
The 2018 Winter Olympics Opening Ceremony was a sight to behold—in more ways than one. 
As countries all over the world united inside the Pyeongchang Olympic Stadium in Pyeongchang, South Korea for the opening ceremony of the 2018 Winter Olympics on Friday, viewers around the globe took in the international pride from the comfort of their couch. 
In the mix of all the festivities, the countries also got to make their own stylish statements as each team of athletes donned their signature uniforms on the world's stage. 
Naturally, there was a variety of colorful looks as the athletes mixed fashion with function to fight the negative temperatures. 
Quinn Rooney/Getty Images
Vadim Ghirda/AP/REX/Shutterstock
Jussi Nukari/REX/Shutterstock
The most common approach to the uniforms was pairing nationals colors with traditional puffer jackets to ward of the cold and simultaneously demonstrate their national pride with nods to their flags. 
However, there were some notable standouts from the crowd. The competitors from Finland accessorized with pom-pom hats in orange and electric blue. Our athletes representing the United States got some attention for their fringed gloves by Ralph Lauren. While the feature wasn't as visible as the hand wear, each red, white and blue Lauren jackets also was outfitted with a heating system to keep the athletes cozy. The wearable technology is created through heat-conducting inks printed in the shape of an American flag, which are bonded to the jacket's interior and connected to a battery pack. The system can produce warmth for up to 11 hours. 
Meanwhile, Nigeria's team of athletes made a colorful splash with their emerald and white tailored coats and matching hats. 
The pièce de résistance was the group of athletes from Bermuda who wore—drumroll please—shorts. In the freezing cold, no less. 
Which styles are your favorite? Share with us in the comments below!