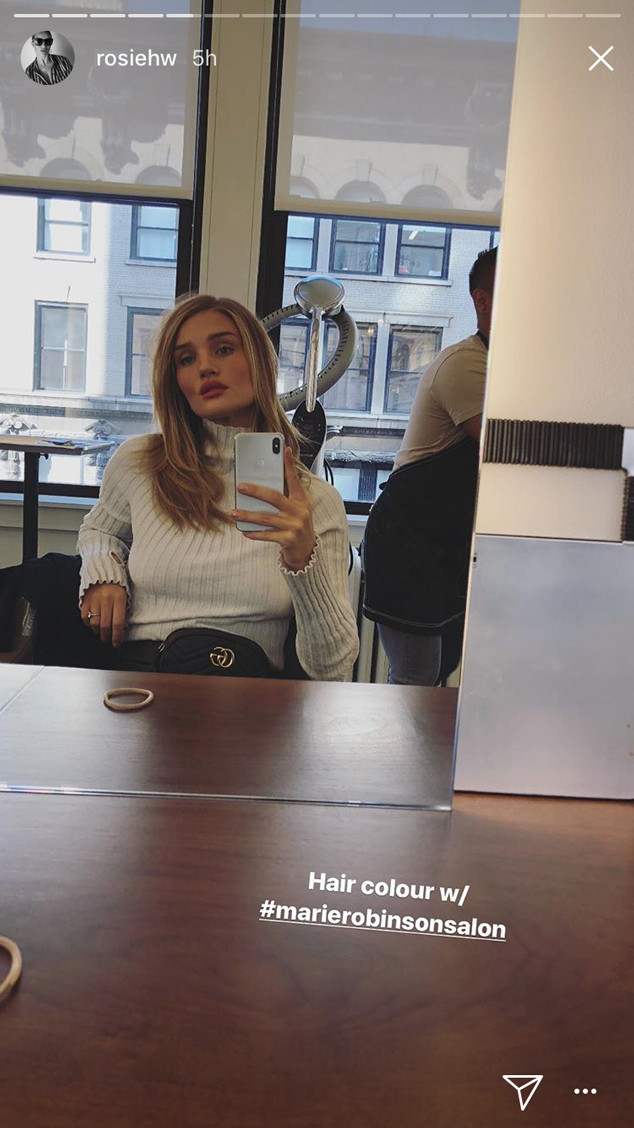 Instagram
Here's proof that Rosie Huntington-Whiteley is not human.
The model took to Instagram Stories to share her glam process in preparation of the star-studded Tom Ford fall-winter 2018 runway at New York Fashion Week. Not only did she show herself getting makeup (by Katie Jane Hughes) and hair-ready (courtesy of Christian Wood), but Jason Statham's baby mama took us on a trip to NYC's Marie Robinson Salon for a color job as well.
The before-and-after photos are shocking…but only because Rosie looks just as gorgeous going in (with brownish-blonde tresses) as the final reveal, which features lighter highlights. Forget the lackluster strands, grown-out roots or simply flat hair most of us have before a salon appointment. Nope, not Rosie—the model's voluminous "before" look is already goals for us mere mortals.