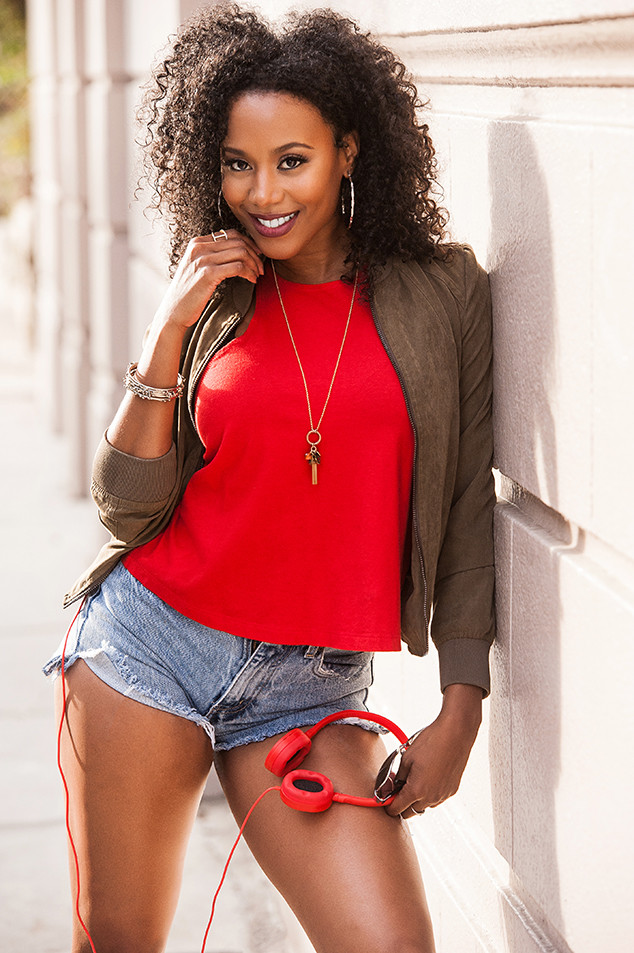 John Anthony Sutton
Tyler Perry is back on OWN: Oprah Winfrey Network and making a splash with his House of Payne spinoff, The Paynes. The series is packed with plenty of laughs with some life lessons peppered in throughout the season, as told through a new cast of stars and some familiar faces.
One of the shows breakout stars is Stephanie Charles, who plays Nyla, a naïve single mother who finds solace in volunteering at her church while coping with an abusive relationship.
Here are five things you need to know about The Paynes' breakout star:
1. She Gets to Hang Out With Tyler Perry
Talk about friends in high places! The Paynes' show-runner and creator, Perry, is a fixture on and off set, according to Charles. "We all went out to dinner and we all asked him questions and he says some pretty inspiring stuff," she says. Charles also shares some advice Perry passed along: "Time is valuable. He'd rather someone waste his money than someone waste his time. That resonated with me so much!"
2. She Used to Be a Pop Star (Kind Of)
In her youth, Charles was part of an all-girl pop group named MRZ. "We were signed to Universal MoTown and we were like the new, coming of age of TLC," she tells E! News. Alas, after a year in Atlanta and New York City working on an album, it never ended up coming out.