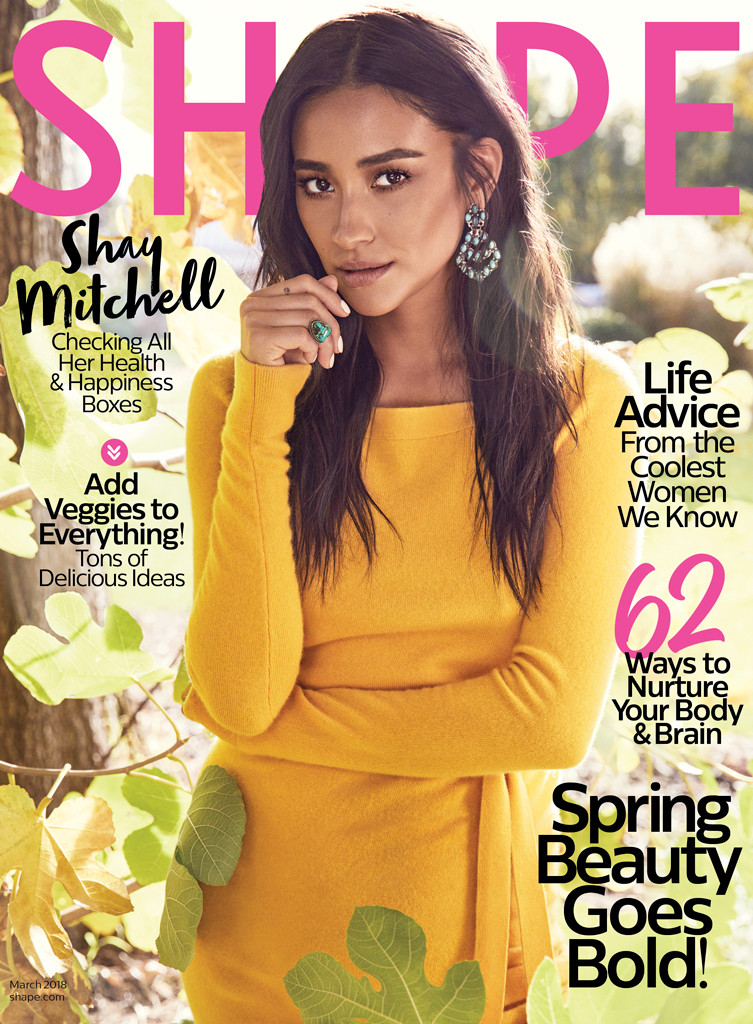 Mark Williams + Sara Hirakawa/SHAPE
Having spent eight years as Emily Fields on Pretty Little Liars, Shay Mitchell has become a role model for young fans around the world. Over that period of time, Mitchell how shown that she is really just like all of us. She loves pizza, she sometimes struggles to get to the gym and she has her fair share of insecurities.
In the March 2018 issue of Shape, Mitchell opens up about her health and fitness routine and how she maintains her confidence.
"Every one of us has insecurities. I have a whole bunch of them, but I don't dwell on them," Mitchell tells Shape. "Instead I focus on my strengths."