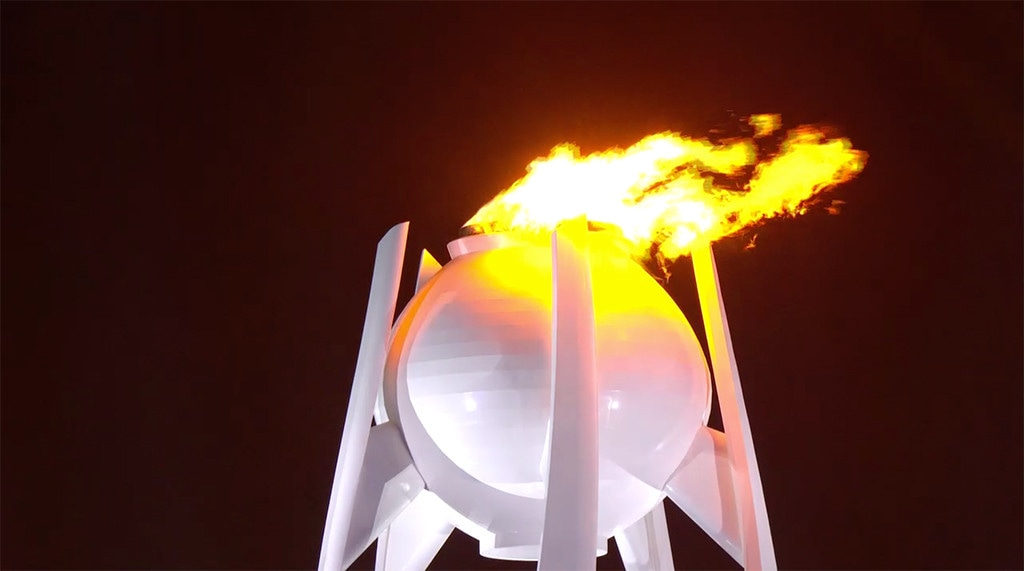 NBC
The 2018 Winter Olympics are here!
Held in Pyeongchang, the games kicked off Feb. 9 with the opening ceremony. Athletes from across the globe entered the Pyeongchang Olympic Stadium in order of the Korean alphabet, each team proudly carrying their country's flag and sporting their country's colors.
The ceremony was certainly a spectacle. There were gorgeous fireworks, elaborate song and dance productions, heartwarming symbols of peace and, of course, the historic lighting of the Olympic torch.
Missed some of the opening ceremony? No worries! We have you covered. Here's a roundup of seven of the most memorable moments from the 2018 opening ceremony.
Mike Egerton/PA Images via Getty Images
1. When the Tongan flag-bearer reminded us he still has amazing abs 
Throwing it back to the 2016 Summer Oympics in Rio, Pita Taufatofua entered the stadium totally shirtless. Bermuda also bared the cold by wearing shorts.
Sean M. Haffey/Getty Images
2. When Team USA walked out to "Gangnam Style" 
Bringing it back to this 2012 hit, the American athletes walked into the stadium to Psy's "Gangnam Style."
3. When the athletes from North Korea and South Korea marched under one flag
Despite years of conflict, the united team showed a historic symbol of solidarity.
4. When there was an incredible K-pop medley
From BTS' "DNA" to BigBang's "Fantastic Baby," it was hard not to dance the cold away to these Korean pop hits.
Dan Istitene/Getty Images
5. When a beautiful white tiger entered the stadium
While there several beautiful performances throughout the ceremony, one of the most memorable moments was when children brought out a gigantic mechanical blue and white tiger.
6. When there was the moving performance of "Imagine"
 As John Lennon's classic hit was performed, a peaceful dove was formed out of lights.
7. When about 1,200 drones were used to form the Olympic rings
According to 7Olympics, Australia's official home of the Pyeongchang Games, about 1,200 drones were used to form the Olympic rings.