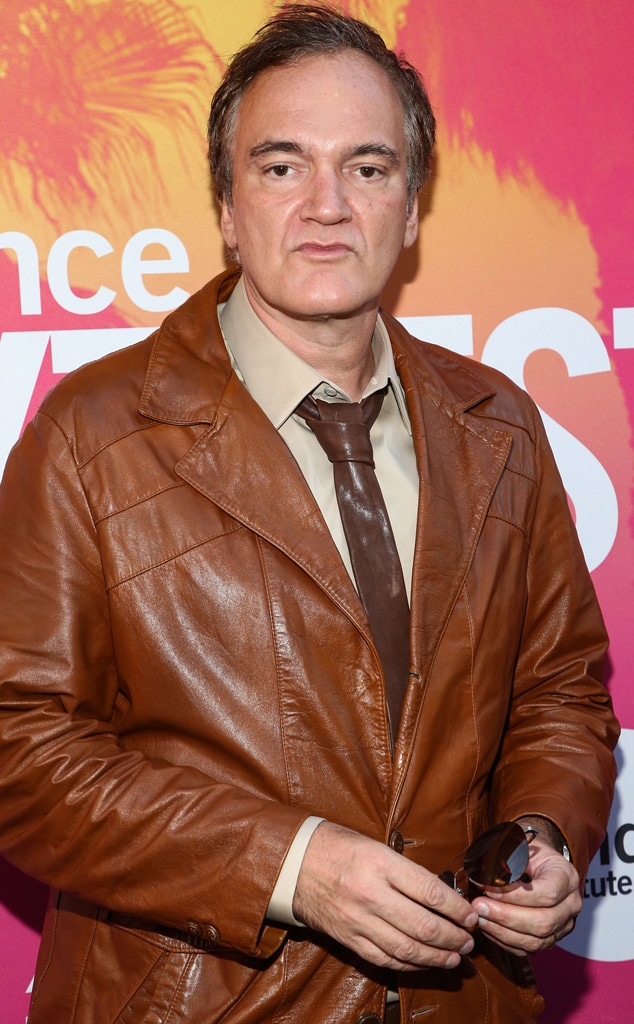 John Salangsang/Variety/REX/Shutterstock
Quentin Tarantino has something to say: Sorry. 
The Oscar-winning screenwriter has been in the news as of late, most recently for resurfaced comments he made in an interview with Howard Stern back in 2003. During the conversation, Stern broached the subject of fellow director Roman Polanski, who pleaded guilty to engaging in unlawful sexual intercourse with then-13-year-old Samantha Geimer. 
"How come Hollywood embraces this madman, this director who raped a 13-year-old?" Stern asked Tarantino at the time. 
"He had sex with a minor. That's not rape," the director responded. "To me, when you use the word 'rape,' alright, you're talking about violent, throwing them down. It's like one of the most violent crimes in the world."
As he continued, "Throwing the word 'rape' around is like throwing the word 'racist' around. It just doesn't apply to everything that people use it for. He was guilty of having sex with a minor."
"That she didn't want to have," co-host Robin Quivers interjected. 
"No, that was not the case at all. She wanted to have it," he retorted at the time. 
Jason Merritt/Getty Images for W Magazine
Geimer has since reacted to Tarantino's resurfaced comments, telling The Daily News, "I'm not upset, but I would probably feel better if he realizes now that he was wrong, after 15 years, after hearing the facts...Nobody has to be pissed off on my behalf. I'm okay."
It seems Tarantino has learned his lesson. On Thursday, the Django Unchained writer issued a public statement acknowledging his ignorance and apologized. 
"I want to publicly apologize to Samantha Geimer for my cavalier remarks on The Howard Stern Show speculating about her and the crime that was committed against her. Fifteen years later, I realize how wrong I was. Ms. Geimer WAS raped by Roman Polanski. When Howard brought up Polanski, I incorrectly played devil's advocate in the debate for the sake of being provocative. I didn't take Ms. Geimer's feelings into consideration and for that I am truly sorry," he said in a statement to IndieWire. 
"So, Ms. Geimer, I was ignorant, and insensitive, and above all, incorrect. I am sorry Samantha."