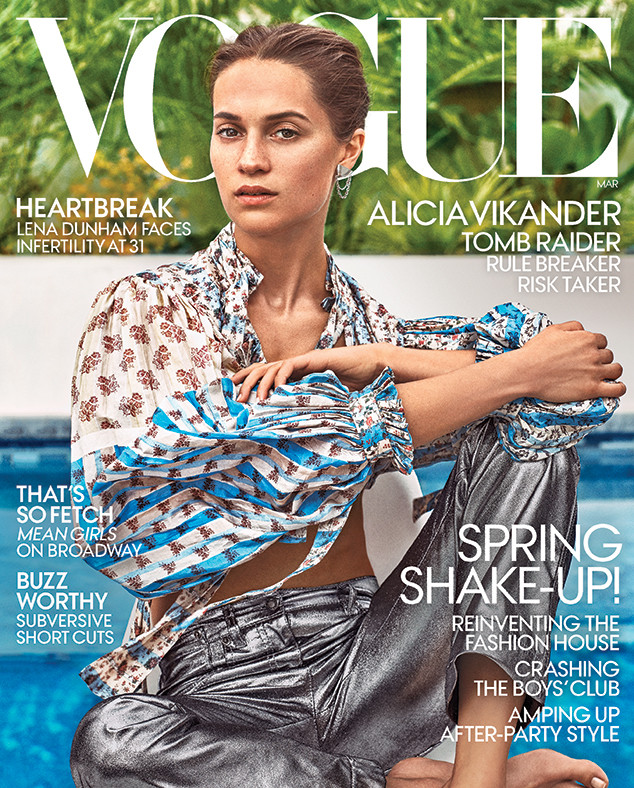 Steven Klein
As the star of the new Tomb Raider, Alicia Vikander is used to playing a fighter. But in a new interview with Vogue, the 29-year-old actress shared how Julianne Moore came to her defense when an unnamed man in a position of power made a joke at her expense on the set of Seventh Son.
"I was really embarrassed, and I would have just laughed it off," Vikander told the magazine. "But Julianne turned to him and said, 'If you ever do that again, I'm walking out of here and I'm not coming back.'"
Her eyes went glossy. "She was just, like, 'Don't you f--king say that again,'" Vikander recalled. "It showed me that she had the power. And that meant so much to me."