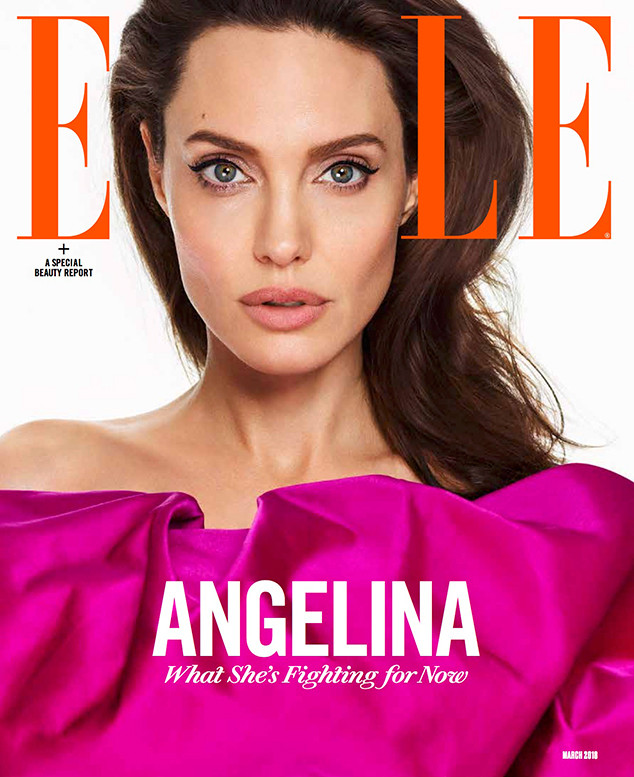 Andres Kudacki/ELLE
Angelina Jolie is getting political in ELLE's latest issue.
In honor of International Women's Day (March 8), the actress-turned-director sits down with politician John Kerry for a candid conversation about the state of the nation—and the world at large. "I'm very patriotic, as I know you are. For me, it goes hand in hand with being proud of what America stands for. For instance, I'm the only person in my house who was born in America," says Jolie, who has six children with ex-husband Brad Pitt. "It's only because we are a country based on people of different backgrounds and faiths coming together that I can have this family. My daughters have the freedoms they have because of being American. And we are at our best when we are fighting for others to have the same rights. Particularly other women."
Jolie, 42, often talks to Zahara Jolie-Pitt, 13, Shiloh Jolie-Pitt, 11, and Vivienne Jolie-Pitt, 9, about her activism, in the hope of inspiring them to follow suit. "I tell my daughters, 'What sets you apart is what you are willing to do for others. Anyone can put on a dress and makeup. It's your mind that will define you. Find out who you are, what you think, and what you stand for. And fight for others to have those same freedoms,'" she says. "'A life of service is worth living.'"