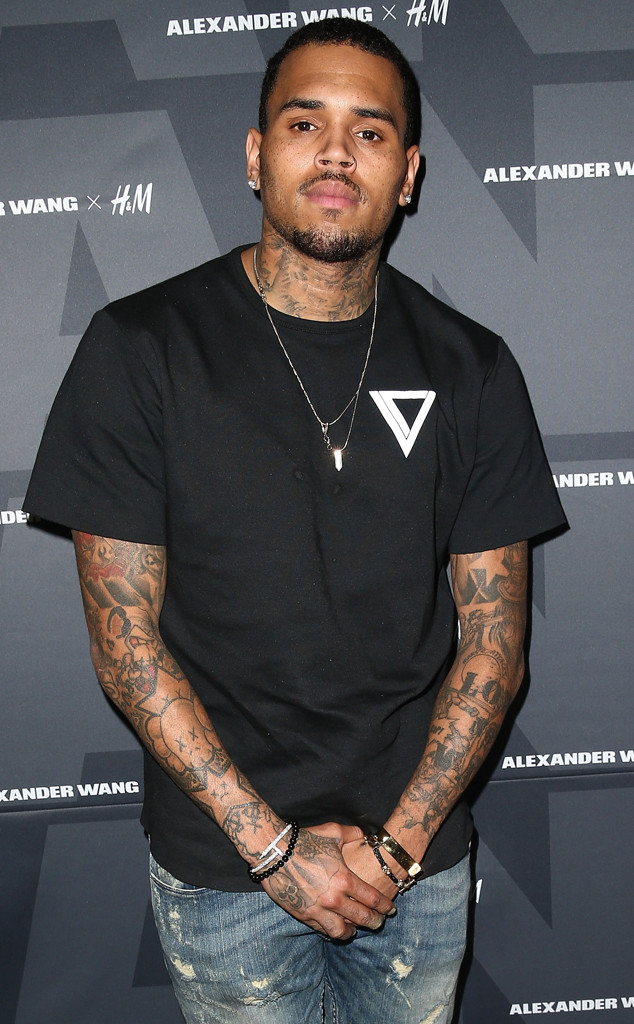 Imeh Akpanudosen/Getty Images for H&M
Nine years ago, Chris Brown forever altered the way the world perceives him.
With two hit albums under his belt and a burgeoning acting career on the rise, it seemed as though we'd found his generation's Michael Jackson. And then—well, we all know what happened next.
The music industry, and the world at large, was left stunned as they woke up to news that the promising superstar-in-the-making had been arrested in the early hours of February 8, 2009 after a physical altercation with girlfriend Rihanna left her needing medical treatment for facial injuries she'd sustained at his hand. A month later, he was charged with felony assault and making criminal threats. Cut to June of that year and he was pleading guilty to the felony, accepting a plea deal that consisted of five years of probation, community labor in lieu of jail time and domestic violence counseling.
As Brown himself remarked in his 2017 documentary, Chris Brown: Welcome to My Life, he went from "being on top of the world...to being Public Enemy No. 1." And make no mistake, for some, he was. His career has taken hits over the years and there are those for whom no amount of time will ever allow him redemption. But, somewhat astonishingly—and in spite of his numerous displays of bad behavior since then—a great many have never turned their back on the artist. It's through them that, against all odds, he's managed to inexplicably thrive.