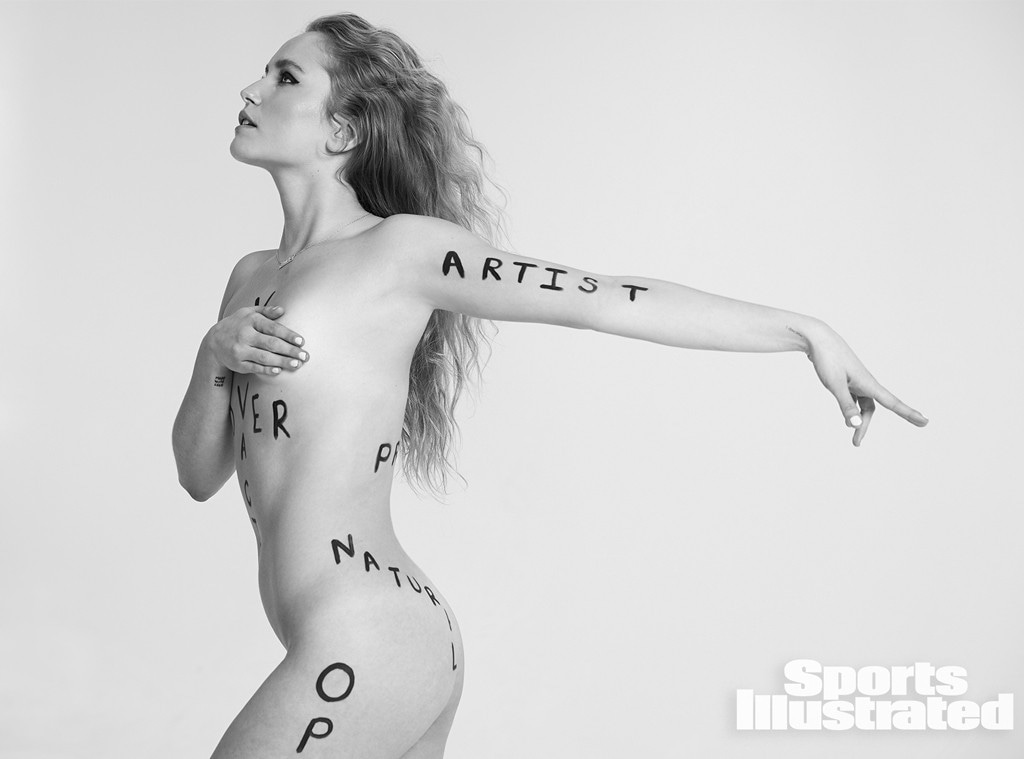 TAYLOR BALLANTYNE/SPORTS ILLUSTRATED
Sports Illustrated is changing with the times, encouraging women to feel empowered by their bodies and their minds.
In the project titled "In Her Own Words," iconic 52-year-old model Paulina Porizkova teams up with Robyn Lawley and Sailor Brinkley Cook, the 19-year-old daughter of Christie Brinkley, to strip down both emotionally and physically to deliver a powerful message of self-acceptance for Sports Illustrated Swimsuit.
The trio of models, which represent the various forms of beauty, were able to create the project themselves, "We believed in, supported and encouraged them to become a canvas and share their truth."
The photos feature the naked models painted in the words that describe the way the women view themselves.
"It's not just that you're nude, but it's also 'you're nude and you show me the way you want me to see you,'" Porizkova explained.
TAYLOR BALLANTYNE/SPORTS ILLUSTRATED
This project was particularly empowering for Brinkley Cook, who says she used to struggle with the pressure to be thin.
The 19-year-old revealed how privileged she felt to be involved in the project and to express herself in this way. The celeb offspring explained, "I felt sexy obviously but I felt more emotional and it helped me accept myself."  
This feeling of gratitude was also shared by 28-year-old Lawley, who hopes to teach her daughter Ripley the same lessons of self-acceptance and loving yourself, regardless of 'stretch marks' and 'rolls'."
"My daughter is growing up in this world right now and I want her to love who she is because it is so important," said the plus-size model. "I just want all those girls out there to know they are so beautiful and so special."
TAYLOR BALLANTYNE/SPORTS ILLUSTRATED
And yet another lesson that came out of "In Her Words" was the importance of living your truth. This lesson was what motivated Porizkova to embrace the photoshoot, with the model saying, "I wanted to say that I'm not ashamed of my body and you shouldn't be ashamed of your body, no matter what age you are."
These women are just a few of the beautiful models included in the project that was led by an all-female team from Sports Illustrated.
What do you think of the photos? Sound off in the comments below!