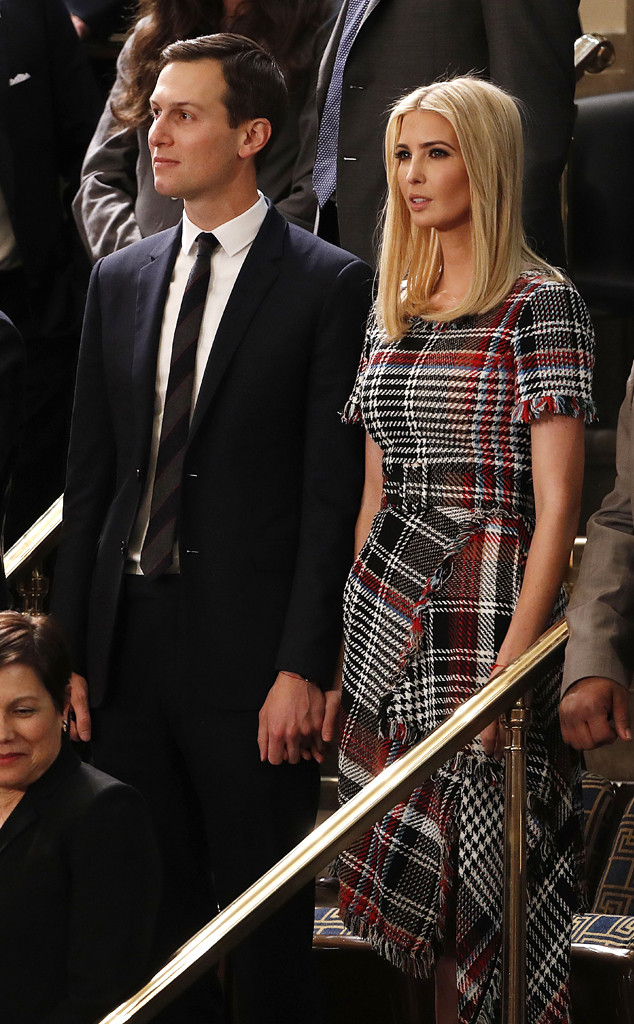 SHAWN THEW/EPA-EFE/REX/Shutterstock
Does Ivanka Trump ever wake up in the morning and wonder how she got here? Not that she's not enjoying "here." But life in Washington, D.C., and the attention paid to her life in D.C., has its striking differences from her previous life as a non-political figure just a few long years ago.
Once upon a time she was the toast of New York City, an Ivy League-educated model, influencer and executive who, like her father, was enjoying the greatest societal and born-into-privilege perks that can be experienced on a daily basis.
"I can't help that I built the Trump Tower and their entrance is right next to Tiffany," Donald Trump told Oprah Winfrey in 2009 about trying to raise his kids normally despite their very un-humble surroundings.
Quincy Jones' startling claim in a conversation with Vulture that he "used to date Ivanka, you know" made us pause—not only because of the "um, what?!" reaction that all of Twitter seems to be having, but also because it reminded us of this whole other life that Ivanka once had, even before The Apprentice made her a reality TV star, the composed class to her dad's braggadocio.