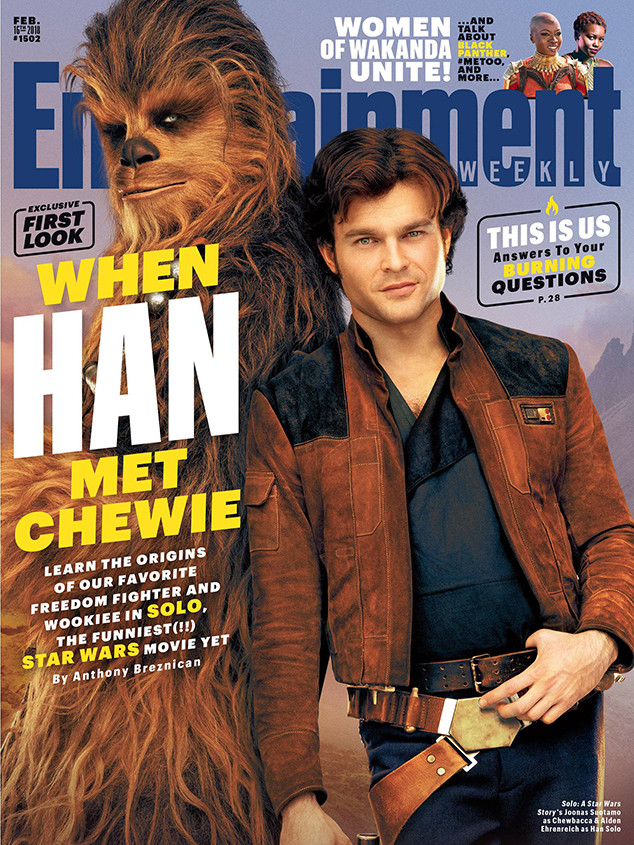 Ed Miller/Lucasfilm, Ltd.
On Super Bowl Sunday, viewers got their first look at Solo: A Star Wars Story, the origin film set before the events of 1977's Star Wars: Episode IV – A New Hope. The full-length trailer debuted on Good Morning America Monday, but it left fans with more questions than answers. Luckily, Entertainment Weekly rectifies that very problem in its Feb. 16 issue, on newsstands this Friday.
Alden Ehrenreich, playing a younger version of the role Harrison Ford made famous, is the first to admit that his character may not have the confidence associated with Han. "I think the main thing that's different is that the Han we meet in this film is more of an idealist. He has certain dreams that he follows, and we watch how it affects him as those dreams meet new realities," the 28-year-old actor says. "Realities that are harder and more challenging than he'd expected."